LaVar Ball to NFL Players: Stand Or Find New League!
LaVar Ball
To NFL Players:
Stand Or Find New League!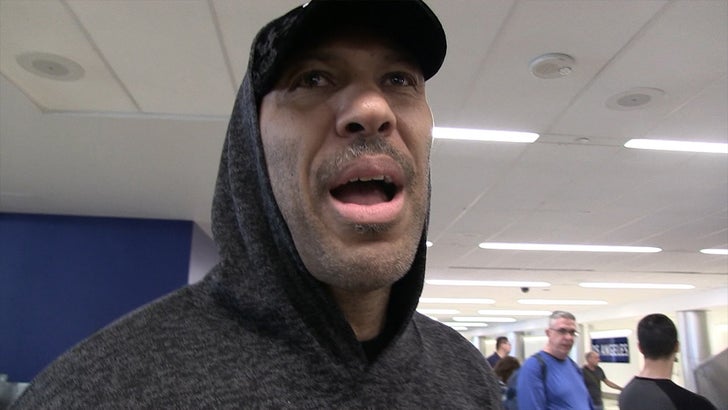 TMZSports.com
LaVar Ball has weighed in on the NFL's national anthem policy -- and it's not exactly what you'd expect.
"It's their league. If you don't want to do it, get out their league."
"That's why I got my own league," Ball tells TMZ Sports ... "Do what I want."
So, what's LaVar's policy on the national anthem going to be in his league?
"I got some youngsters, man. They going to do the anthem. They not going to be kneeling and doing all that."