LiAngelo Ball Spends NBA Draft at LaVar's JBA League Opener
LiAngelo Ball
Hanging at Dad's Hoops League ...
Instead of NBA Draft
LiAngelo Ball -- who strongly believes he'll be drafted by an NBA team -- is NOT currently at an NBA Draft party. Instead, he's at a big event for his dad's new basketball league.
The former UCLA/Lithuanian league player was courtside at LaVar's JBA season opener at Citizen's Business Bank Arena in Ontario, CA.
Remember, 'Gelo previously told us he was getting strong interest from NBA teams -- which may be the case -- but there's no draft fanfare like there was for Lonzo last year ... when he was selected as the second overall pic in the 2017 NBA Draft.
Speaking of Lonzo, he was also at the JBA event, along with his pregnant GF, Denise Garcia.
As for LaVar ... there's plenty of support at the JBA opener from close friends and family members -- but, to be honest, the arena is pretty empty.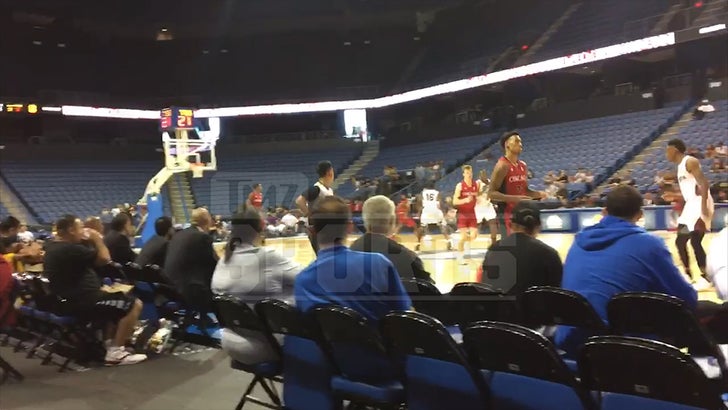 TMZSports.com
Obviously, this is just the beginning for LaVar -- if the games are good and the talent is real ... his amateur hoops league has a shot.