UFC's Brian Ortega to TMZ Staffer, Cool If I Choke You Out?
UFC's Brian Ortega
To TMZ Staffer:
Cool If I Choke You Out?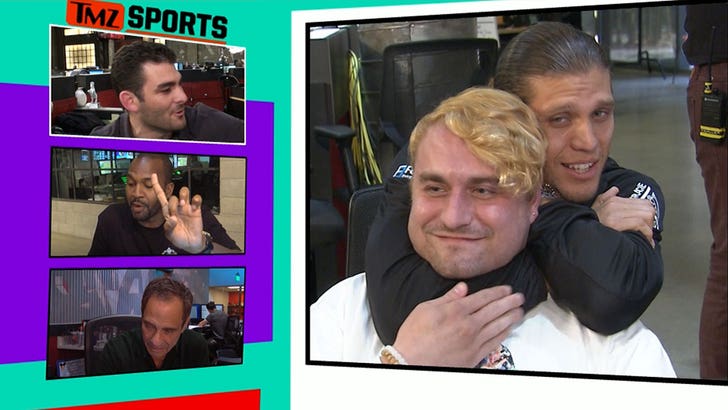 TMZSports.com
Brian Ortega isn't just puttin' a hurtin' on other UFC fighters ... he'll also choke out a TMZ staffer.
The UFC superstar joined the guys on the "TMZ Sports" TV show (airs weeknights on FS1) -- where one of our producers (Lucas) asked Ortega if he could be a human crash test dummy for a live demonstration of a rear naked choke.
Ortega obliged ... and the office went nuts!!
Don't worry, Lucas is alive (he's actually proud of himself!)
Make sure to check out the entire segment on FS1 where Ortega has some words for his UFC 226 opponent, Max Holloway.
The two square off in Vegas on July 7. Ortega is undefeated 14-0 but Max hasn't lost a fight since 2013.
Check out "TMZ Sports" weeknights on FS1.