Farrah Abraham to Drita D'Avanzo: I Don't Associate with Pathetic People
Farrah Abraham to Drita D'Avanzo
Slap Me When You See Me?
Good Luck w/ That!!
Farrah Abraham's seen the last of Drita D'Avanzo's face ... Farrah doesn't run in pathetic circles and that's why Drita's slap to the face will NEVER come to fruition.
Farrah tells TMZ ... the ex-'Teen Mom' OG star has zero plans to ever be near the likes of the former "Mob Wives" star, and the reason's simple ... Farrah doesn't ever want to associate with someone like her. As Farrah put it, "I don't see pathetic people."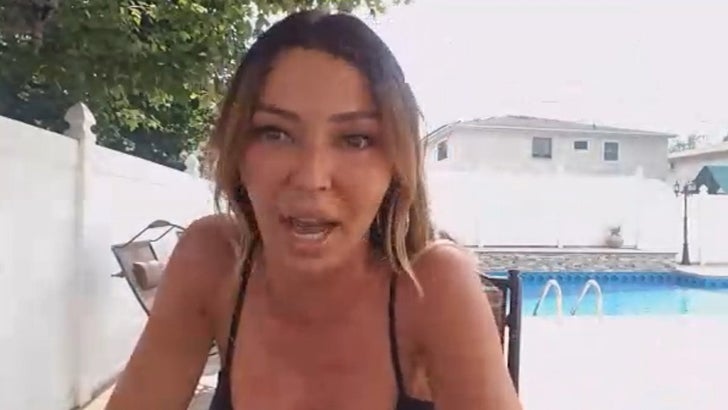 TMZ.com
As we reported ... the reality stars are beefing after Farrah called out Drita on Instagram. Farrah tells us Drita's "lack of professionalism started it" when Drita bailed after dinner for the event they were supposed to co-host in Atlantic City. Drita reportedly said she was there and no one paid attention to Farrah.
Farrah scoffs at the notion she's an unknown. She says, "I'm sure she's not invited to the ESPYs."
As for reports her lawyers are gunning for a restraining order ... Farrah tells us the only thing her lawyers have fired off is a cease and desist to get Drita to stop making threats against her.
7/3 6:27 AM PT -- Drita tells TMZ ... "She already backed down by getting a lawyer involved with the restraining order bulls**t. Tell that pig I'm going to call her people and book an appearance for her at my house! I'll pay her the 2 hrs even though her appearance will last about a minute."