UFC's Jeremy Stephens To Brian Ortega, 'Shut The F*ck Up And Fight Me'
UFC's Jeremy Stephens
To Brian Ortega:
'Shut The F*ck Up And Fight Me'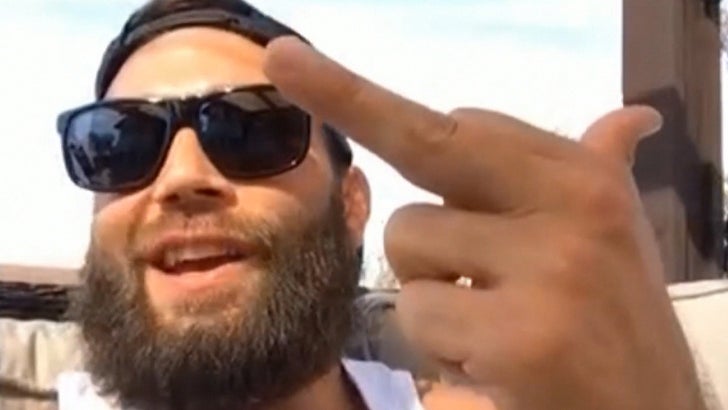 TMZSports.com
Jeremy Stephens has a message for Brian Ortega after the UFC star wouldn't take him on in a replacement fight at UFC 226 this weekend: "F*ck you, bitch!"
Yeah, Jeremy ain't happy.
After Max Holloway pulled out of his bout with Ortega this weekend after presenting concussion-like symptoms, Dana White offered the fight to Stephens -- but, Brian turned it down because of the short notice.
That has Jeremy livid ... with the fighter saying Ortega cares more about his hair than actually getting in the Octagon.
"I keep telling this kid, man, if you want to make money, and you want to make a name for yourself and you want to be a champion ... you have to fight," Stephens says.
"Like shut the f*ck up and fight. Ain't nobody caring about your hair, ain't nobody caring about what type of flying moves you're doing. I don't give two sh*ts what you do, let's fight."
Ortega reportedly is holding out for Holloway to get better, so he can fight for the title -- but, Stephens says he's ready for the scrap anytime and anyplace.
"If you're a fighter and you're really a true champion, it's only a matter of time until you face me."