Trippie Redd Gives The Blueprint To Making LeBron A Good Rapper
Trippie Redd
I Can Make LeBron's Rapping Dope
... Here's How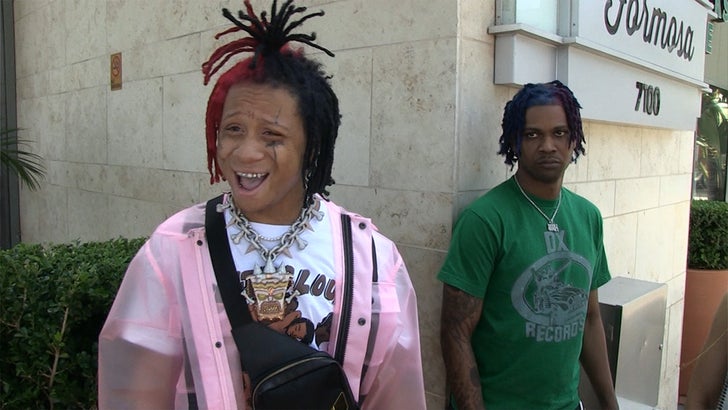 TMZSports.com
LeBron James is being offered some hip-hop help from one of the biggest new rappers in the game ... Trippie Redd, who's telling TMZ Sports exactly how he'd use LeBron musically.
We got Trippie in Beverly Hills and wanted his opinion of LeBron's rapping, so we let him hear James' freestyle from a couple years ago.
Trippie took it in ... but didn't just give us a review, he gave us a plan -- a plan on how to make LeBron a viable musician ... and it sounds like he knows what he is talking about.
Redd also told us he's 100% sure Kobe is coming out of retirement to play with LeBron next year, pleading his case to our camera guy.
Okay, on that he probably DOESN'T know what he's talking about.