Adrien Broner Says 'Floyd and 50 Are Bitch Asses, Stop Fighting!'
Adrien Broner
'Floyd and 50 Are Bitch Asses'
... 'Stop Fighting!'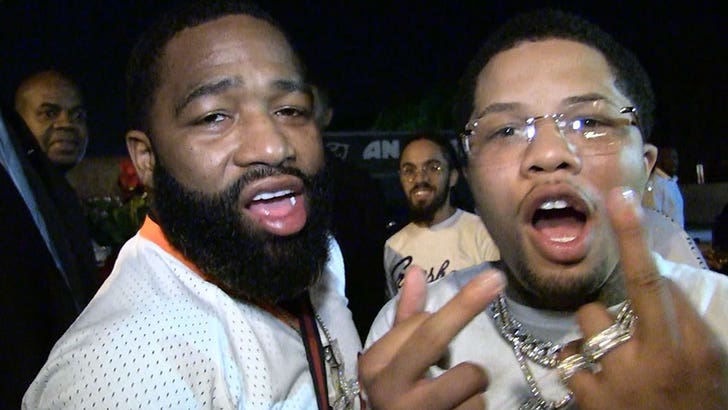 TMZSports.com
Ever seen a drunk intervention before? Well, that's kinda what happened Monday night ...
"Floyd and 50 ... y'all on some bitch ass sh*t," Broner said.
"Y'all some bitch ass n****s. Y'all gotta stop that man. Y'all brothers. I'm mad as f*ck y'all doing that in public."
Broner's friends with both guys and says he's sick of watching them feud over Instagram. Broner also says if he and Davis can bury the hatchet, then 50 and Floyd can make peace too.
Now, someone get these guys some water and Advil -- 'cause you KNOW they're hungover this morning.