NFL's Heath Evans Unleashes On Sex Harassment Case, She Sexted Me Too!
NFL Network's Heath Evans
Unleashes On Sex Harassment Case
... She Sexted Me Too!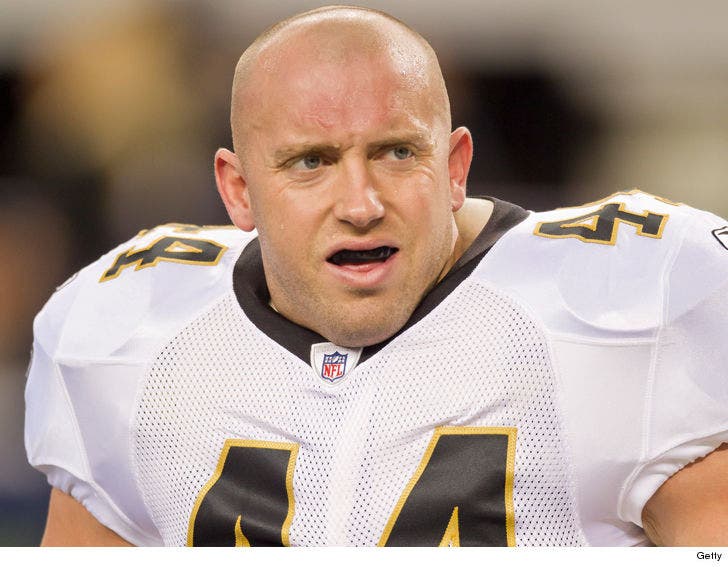 Breaking News
Heath Evans is adamant he did NOT sexually harass a wardrobe specialist at NFL Network -- claiming they exchanged MUTUAL sexual text messages ... but he was fired anyway.
Evans was named in a 2017 lawsuit filed by Jami Cantor who claims she was sexually terrorized by several ex-NFL stars working at the Network ... including Marshall Faulk, Warren Sapp, Donovan McNabb and others.
In her suit, Cantor claimed Evans sent her nude pics on at least 2 occasions -- but now, Evans says it was definitely a 2-way street.
"My accuser and I had exchanged mutual flirtations that included her sending me and me sending her pictures of a sexual nature," Evans wrote in a statement.
"I regret having engaged in the picture exchange. Nothing ever came of the mutual flirtations and we remained friends during and after her employment ended at the network."
Evans says he has text messages that prove his story.
But, despite his apparent evidence, Evans says the NFL Network pressured him to sign a non-disclosure agreement about the case ... which would bar him from telling his side of the story publicly.
Evans says he refused -- so the NFL Network fired him on July 27. Now, he's sounding off on social media.
Still, Evans says he has no hard feelings towards Cantor -- "While I certainly wish she hadn't falsely included me in the series of allegations she made, I understand better than most that people who have been mistreated and hurt, often hurt other people."
Evans also says the NFL Network settled the lawsuit with Cantor -- we're making calls to see if that's true.