LeBron James Looks Freakin' Huge During Lakers Workout
LeBron James
I Promise You, I've Been Working Out
... Because I'm Huge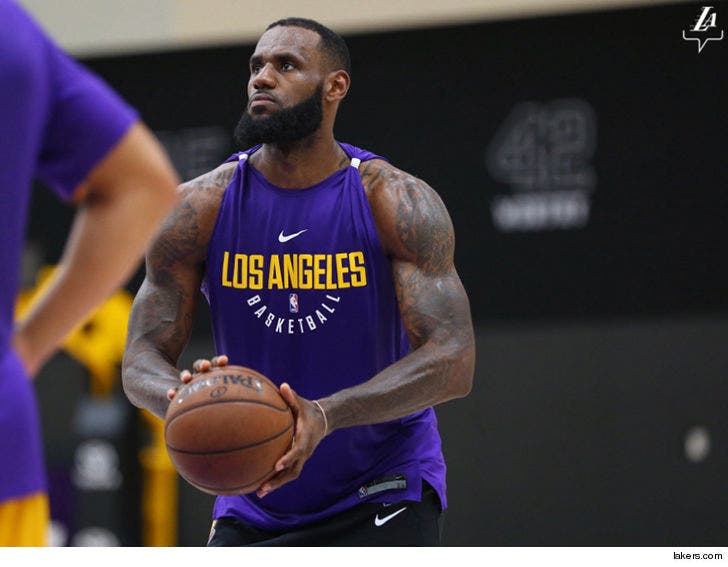 Breaking News
If anyone thought LeBron James was going on the California Diet to get all skinny now that he's a Laker, YOU'RE WRONG, 'cause here's a pic that proves his muscles are still of the Ohio corn-fed variety.
Here's LeBron shooting around with his teammates in purple & gold practice gear, and the dude looks MASSIVE.
Along with Bron, Brandon Ingram and some team trainers were also in the building watching King James work. It's the first time we've seen Bron in his Lakers practice gear since he signed his contract.
With all the big Hollywood deals he's been making lately -- along with launching a school in Ohio -- it's good to see him making time for some hoop.
If you wonder how he does it ... check out the INSANE video below.