Aretha Franklin's Family Not Upset Over Madonna's Flubbed VMAs Tribute
Aretha Franklin's Family
Not Mad at Madonna ...
For Flubbed VMAs Tribute
Madonna tried (and failed) to adequately pay tribute to Aretha Franklin at the VMAs this week -- and while many of Aretha's fans are pissed ... the woman's own kin isn't.
We spoke with one of Aretha's nephews, Tim Franklin, who says the family was not upset over Madonna's awkward VMAs speech about how Aretha led her to who she is today. It was long-winded and rambling ... but more importantly, all about herself and not Aretha.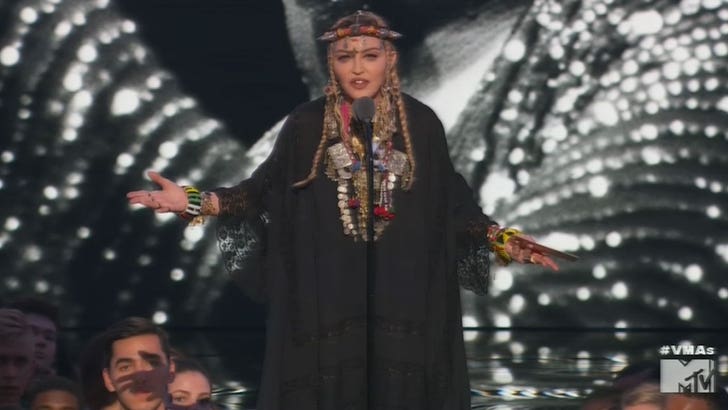 MTV
Tim tells us not only are the Franklins not mad, but they believe Aretha herself would not have been upset either. While they didn't catch Madonna's misfire, their point is this ... Aretha's far bigger than any kind of tribute, and her fans shouldn't be so sensitive. She wouldn't have been, according to Tim.
Waiting for your permission to load the Instagram Media.
Madge herself addressed the controversy Tuesday, saying her "tribute" was never meant to be a full-blown thing or production. She says she was instructed to share a personal anecdote about Aretha, and that's exactly what she did. Considering the tight restraints of a televised award show, Madonna says ... "I could never do her justice in this context or environment."
Not sure if Madonna's really counted, but it doesn't seem like the family is taking it personally.