Zach Smith, 'I Never Beat My Wife' And I'm Suing Brett McMurphy
Zach Smith
'I Didn't Beat My Wife'
And I'm Suing Brett McMurphy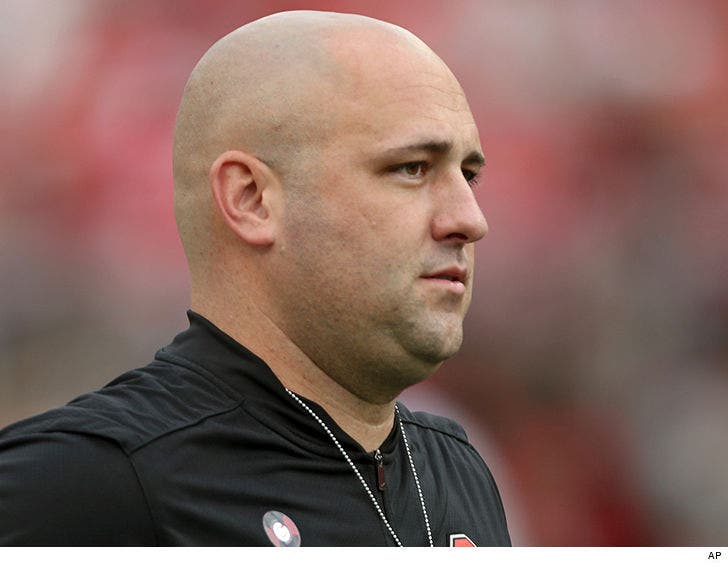 Breaking News
Ex-Ohio State football coach Zach Smith is furious -- claiming allegations he beat his wife are wrong and he's threatening to sue the reporter who broke open the story, Brett McMurphy.
"Silence = over," Smith tweeted Wednesday ... the beginning of an angry rant directed at reporters and his ex-wife, Courtney Smith.
Smith claims McMurphy's reports about him are not only wrong -- but claims some of the images he's posted or reported on have been photoshopped.
"I am waiting for one thing that is accurate beyond a name change or photoshop session. I will see you in court you clown."
Smith also lays out his version of the "facts" -- saying:
"1. My kids are suffering because of all of this (most important)
2. I never beat my wife
3. OSU botched the investigation and worse off the 'punishment.'
4. They forced [Urban Meyer] into his statement, I hope at least... because he knows what's real and would have never apologized.
5. President Drake is either the cause of the joke of an 'investigation' or 'punishment' or he allowed it."
Smith added, "It is very hard to be silent when falsehoods & half-truths are said about you and there is no way to defend yourself. I've made mistakes in my life but being a domestic abuser is not one of them! I'll answer every question in court and under oath when the time comes & cant WAIT!"
Smith also posted a photo of his two young kids claiming they're the ones hurting the most from the scandal.
As we've previously reported, Smith was fired in July after allegedly violating a restraining order requiring him to stay away from his ex-wife.
It has since come out that Courtney called police on Zach several times over the years alleging domestic violence but he was never formally charged with a crime.
Zach has previously denied abusing Courtney, but acknowledged that things had gotten physical during heated disputes.
In his Twitter rant, Smith also not-so-subtly accuses his former OSU coaching partner Tom Herman of being McMurphy's source ... something Herman has denied on the record.