War Machine Apologizes To Christy Mack, 'I Hate The Man I Used To Be'
War Machine
'I Hate The Man I Used To Be'
... Apologizes to Ex-GF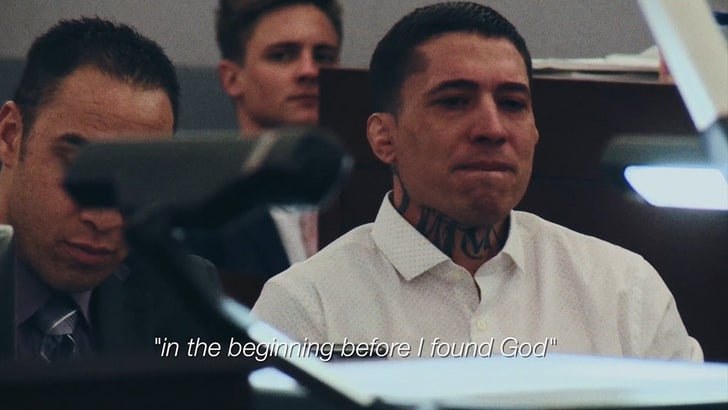 Jon Bravo
Ex-MMA star War Machine insists he's no longer the woman-beating maniac he used to be -- he's found Jesus and changed his life ... and he's begging his ex-GF for forgiveness.
War Machine's story made national headlines -- he was a super talented UFC fighter who lost it all in 2014 when he viciously attacked his then-girlfriend, Christy Mack, when he caught her with another man.
Mack's injuries were horrific -- 18 broken bones, broken eye socket, broken nose and a lacerated liver. The other victim, Corey Thomas, was choked out and bitten before escaping.
Now, the imprisoned fighter -- real name Jon Koppenhaver -- is speaking for the first time from behind bars as part of a documentary by Jon Bravo ... and he's expressing serious remorse.
"There's not a day that goes by that I don't regret that, and I hate it," he says.
"Nobody hates me as much as I hate the man that I used to be."
Machine says he initially blamed Christy for the incident because she was cheating on him -- but has now realized none of it was her fault ... he was the bad guy, period.
"From the bottom of my heart, I apologize to Christy. I'm sorry, Christy."
The full interview with War Machine will be released on YouTube this Wednesday.