Dana White Says McGregor Could Make $100 Million for Khabib Fight
Conor McGregor
Could Make $100 Mil for Khabib Fight
... Dana White Says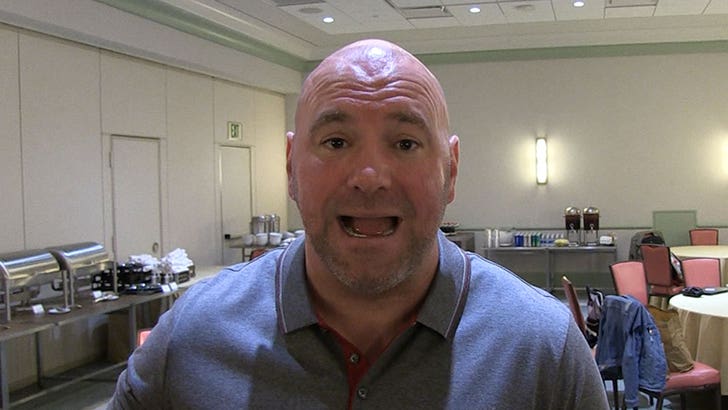 TMZSports.com
The UFC honcho tells us ... UFC 229 is trending to get between 2.6 and 3 MILLION pay-per-view buys -- which would make it the 3rd largest PPV event in combat sports history.
The biggest PPV fight ever is Mayweather vs. Pacquaio (4.6 million) followed by Mayweather vs. McGregor (4.3 million).
Conor has famously bragged about pulling a $100 million check for the Mayweather fight -- so we had to ask if he could get a similar check for this fight.
"Of course he can," White told us ... "You start to look at the PPV numbers with Conor McGregor, he's one of the biggest PPV draws of all time."
But, Dana says Conor's bigger play is his whiskey -- telling TMZ Sports he honestly believes Proper No. 12 could turn McGregor into a BILLIONAIRE.
Bottom line ... Conor ain't hurtin' for cash.