Orlando Brown Heads to Rehab After Friends Stage Intervention
Orlando Brown
Heads to Rehab ...
After Friends Stage Intervention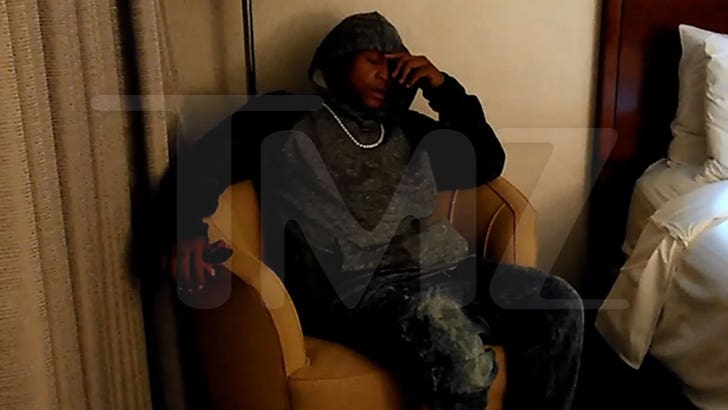 TMZ.com
Orlando Brown is finally getting the help he needs ... thanks to friends who never gave up on him and staged an intervention to get him into a rehab facility.
We're told, Orlando's friend Danny Boy -- the owner of a Vegas restaurant that the "That's So Raven" star broke into last month -- contacted Wendy Wheaton and Tommy Red, Hollywood producers with contacts in the rehab world.
The plan was to get Orlando some help back in August, but he threw a wrench in that plan when he got arrested in early September after breaking into Danny's joint. Orlando got out but went MIA for a few weeks.
Fast forward to last Sunday ... when Orlando made his way to a San Fernando Valley hotel where cops were called after he went off the rails. He was so bad off, his friends had to wait a few days for the intervention.
After the intervention -- put together by Tommy, Wendy and their group, yoursecretangels.org -- Orlando decided to enter a treatment facility for mental health and substance abuse issues.