Zlatan Ibrahimovic Surprises Rescued Thai Soccer Players, 'Best Team In The World'
Zlatan Ibrahimovic
Surprises Rescued Thai Soccer Players
... 'Best Team In The World'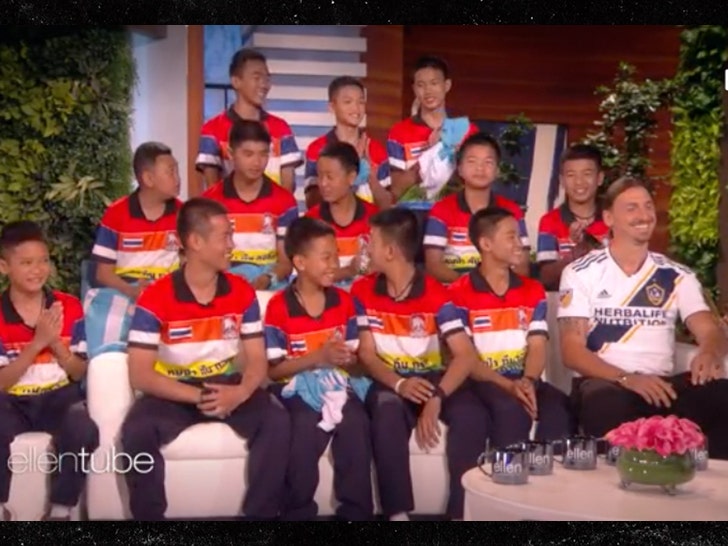 EllenTube.com
SHE BROUGHT HIM OUT ON STAGE TO MEET THEM!!!
The famous soccer team -- aka The Wild Boars -- has been in LA for the past week ... taking on all the sights and sounds of Hollywood ... and stopped by 'Ellen' for a sit-down interview (airs Monday).
That's when Ellen decided to give them a surprise ... their favorite soccer player in the flesh -- and dude couldn't have been nicer.
"I thought I was brave, but these kids, this team is more braver than me," Zlatan said.
The praise from the soccer legend didn't stop there ... "They show their collective teamwork and had patience, faith and believe in other hands also, so this is probably the best team in the world."
Zlatan also brought out gifts for the boys ... t-shirts, balls, jerseys AND L.A. Galaxy tickets ... and said, "We can make exchange, you get my shirt I get your shirt."