Duke Is Crazy Stacked and Should Smash Everyone, Says Carlos Boozer
Carlos Boozer
Zion Can Lead Duke to Championship
Nobody On Their Level!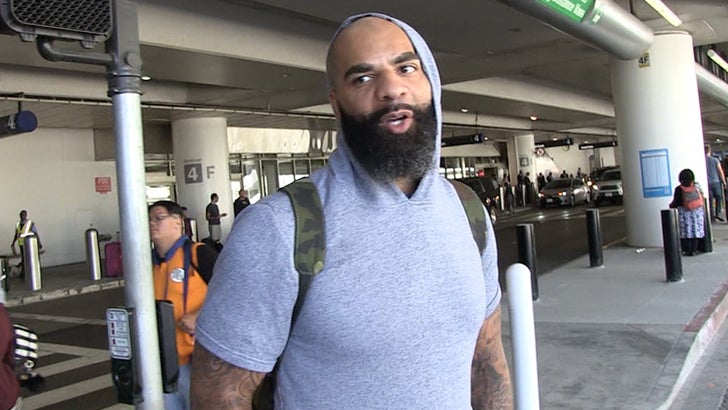 TMZSports.com
Start fillin' out your March Madness brackets RIGHT NOW ... 'cause Carlos Boozer says Zion Williamson's Duke squad is the team to beat this season ... and the competition ain't even close!!
TMZ Sports spoke with the former Blue Devil about Duke's chances at winning it all ... and he says Zion, R.J. Barrett and Coach K are a lethal combo that'll be a BIG problem for the rest of the NCAA.
"I can't think of any other team that's on the same level with their athletes," Boozer says.
Booz says Zion is "one of the best athletes you've ever seen" ... and teaming up with Barrett -- the projected no. 1 overall pick in next year's NBA draft -- will make them unstoppable.
Look ... we get what you're thinking. Booz oozes Duke blue ... but college allegiances aside, he's probably right.
BONUS -- we asked C.B. about the Lakers' season kicking off Thursday night ... and you'll wanna check out his response.