Kristaps Porzingis Strollin' in NYC, Shows Off Repaired Knee
Kristaps Porzingis
Strollin' In NYC
Shows Off Repaired Knee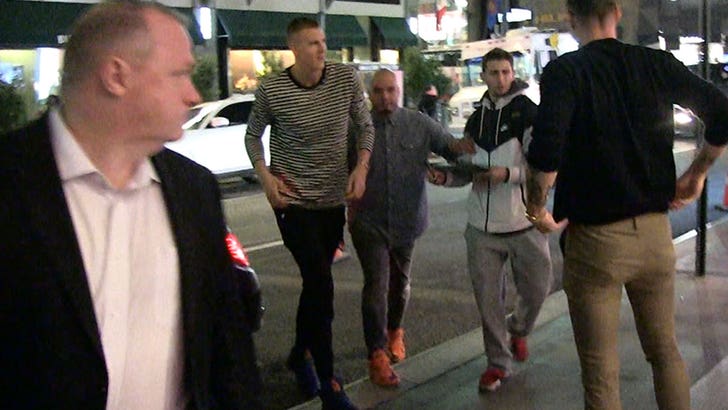 TMZSports.com
Kristaps Porzingis didn't seem to have a problem walking around New York on Thursday night -- on an evening where he set out to prove he's further along in his recovery than people think.
The Knicks star underwent surgery for a torn ACL in his left knee back in February -- but coach David Fizdale recently said KP still isn't to the point where he can sprint.
Fizdale did acknowledge KP was "working his butt off," but just hasn't gotten back to full speed yet.
We spotted 23-year-old Porzingis out at the Adidas store in NYC -- and he was cruising around just fine ... smiling and talking with friends. No apparent issues with the leg.
A short time later, he posted photos showing himself SPRINTING on a track -- an apparent response to Fizdale.
To his credit, Fizdale did say ... "He's grinding, trying to get it right. It's just one of those injuries we're going to take our time with, make sure it's right."
Porzingis wasn't in the mood to discuss the knee on the street last night -- clearly he feels the picture and his actions speak loud enough.