Nipsey Hussle Warns Cavs Fans, Better Not 'Boo' LeBron in Cleveland Return!
Nipsey Hussle
Warns Cavs Fans ...
Ya Better Not Boo LeBron!!!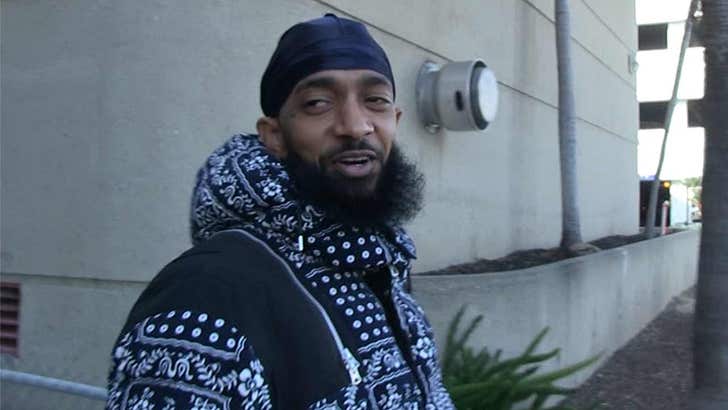 TMZSports.com
LeBron James is making his much-anticipated return to Cleveland on Wednesday ... and Lakers super fan Nipsey Hussle has a very important warning for Cavs fans:
DON'T YOU DARE BOO THE KING!!!
The atmosphere in Quicken Loans Arena was insane the first time LBJ returned to the Land in a Heat uniform back in 2010 ... with fans incessantly screaming ... and some even reportedly throwing batteries at the superstar.
Things should be completely different this time around ... considering the dude got the Cavs a ring and ended the painful 52-year championship drought.
The rap star says the King deserves to get treated like royalty ... but if some fans end up sending out the boo birds?? He says it won't faze LBJ.
"It's donuts to a fat b*tch ... Bron ain't trippin' on that s**t."
The Lakers are 9-7 and finally starting to gel. The Cavs are a dumpster fire (only 2 wins) and J.R. Smith just accused the team of tanking this week.
Smith has since parted ways with the Cavs and is reportedly training on his own. Wonder if he'll be in the building to support his pal LeBron?