LeBron James Sings Kendrick Lamar At Date Night with Savannah
LeBron James
Singin' Kendrick
At Date Night with Savannah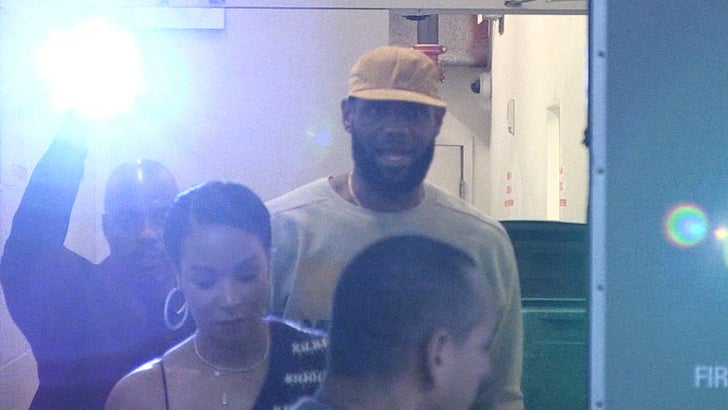 TMZSports.com
LeBron James was in a great mood after his Beverly Hills date night with his wife, Savannah, on Wednesday -- singing a Kendrick Lamar song on his way out of the restaurant.
The NBA superstar hit up Avra -- one of his favorite spots in town -- where the two dined on Greek food and then exited out the back to their waiting 2018 Mercedes-Benz Maybach S650 ... a car with a base price of $240k.
LeBron wasn't in the mood to talk about his Lakers -- or the upcoming Deontay Wilder fight -- but serenaded everyone to Kendrick's "Alright."
And, if you're wondering about Bron's "Me Over We" sweatshirt -- it ain't cheap either ... it's made by Cactus Plant Flea Market and we've seen it being sold for up to $500 online.
James and the Lakers didn't have a game last night -- but they do play on Thursday ... taking on the Indiana Pacers at Staples Center.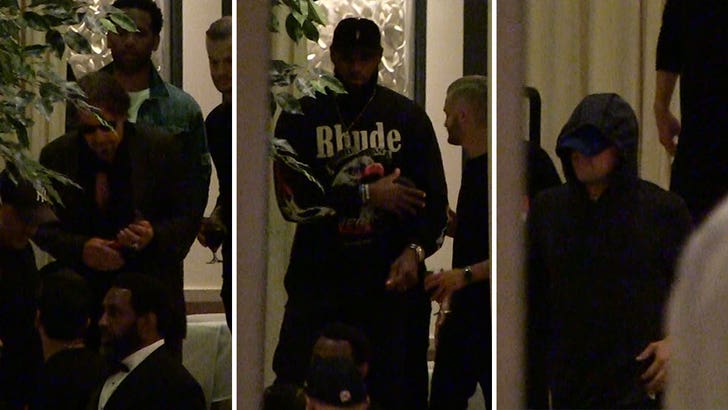 TMZSports.com