Alec Baldwin Jokes About Parking Assault Case on 'SNL'
Alec Baldwin
My Parking Arrest is a Total Joke ...
At Least on 'SNL'!!!
Alec Baldwin must be feeling confident about the outcome of his attempted assault case in NYC ... 'cause he played it for laughs -- while playing President Trump -- on 'SNL.'
The opening skit was about Trump's anger over the Mueller probe and his ex-attorney Michael Cohen flipping. As Alec/Donald put it ... "God, I haven't been this upset since I flipped out over that parking space."
This was Alec's first appearance on the show since he got busted last month for trying to punch a guy who jacked his parking spot. Breaking character to poke fun at the case could be seen as a risky move.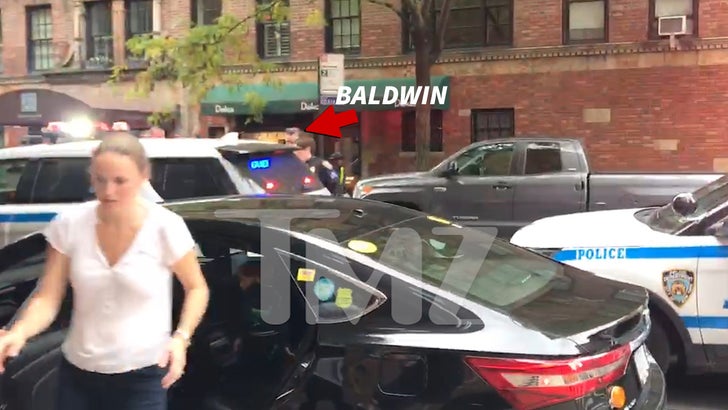 11/2/18
TMZ.com
Judges typically don't react well to that sort of thing -- however, the stakes ain't exactly high here. Alec's facing one count of attempted assault in the third degree, and one count of harassment in the second degree -- a misdemeanor and a ticket, basically.
Why not have some fun with it, right?
They pulled out some of Dana Carvey's best impressions of the 41st Prez -- including that memorable moment when they got the real Bush to challenge Carvey.
Read our lips ... it was funny stuff.