Nelly Begs Bryce Harper To Sign With Cardinals At Florida Georgia Line Concert
Nelly
Begs Bryce Harper To Sign With Cards
... At Florida Georgia Line Show
At least, that's what the rapper says -- 'cause when he grabbed baseball's top free agent backstage at the Florida Georgia Line concert Saturday ... he gave his best St. Louis pitch.
"Listen, Bill, Mr. DeWitt, call me! I got this. Alright? I'm doing all the negotiations. He just need a little convincing, man! That's all!"
Bryce's response -- he didn't say no!!
Of course ... Bryce has a TON of suitors these days -- even ones just as famous as Nelly ... 'cause when he hit the FGL concert with his old pal, Kris Bryant -- you know Cubs talk went down there too.
Bryce is playing his free agency card close to the vest -- with the Nationals, Phillies, Cubs, Cardinals, Yankees and more all being rumored to be his next spot.
We spotted Harper in L.A. a few weeks ago and he hinted that the Cubs and White Sox could have an edge because Chicago is his favorite city ... when it comes to restaurants!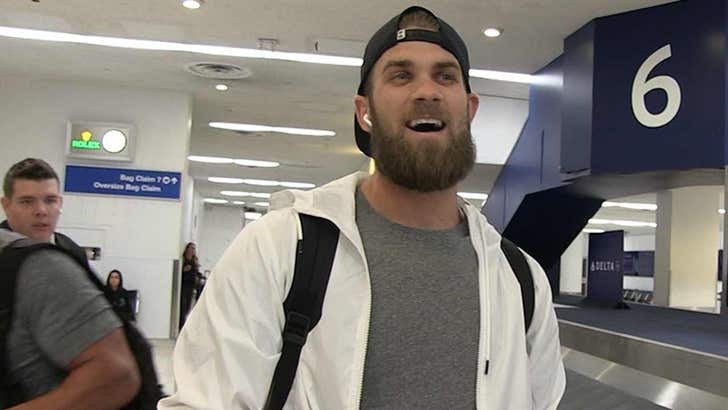 TMZSports.com
So, who's actually the favorite in the race? Not sure at this point ... but we know the dude is about to get PAID -- reports say his next deal could be worth $400 MILLION!!