Ex-Seattle Seahawks' Brandon Browner Gets 8 Years in Prison in Attempted Murder Case
NFL's Brandon Browner
Gets 8 Years In Prison
In Attempted Murder Case
Brandon Browner was just sentenced to 8 years in state prison after pleading no contest to attempted murder ... TMZ Sports has learned.
The former Seattle Seahawks star -- an original member of the famed Legion of Boom defense -- was accused of breaking into his ex-girlfriend's apartment in La Verne, CA on July 8 and allegedly chased her, dragged her and then smothered her in a carpet.
Her two children were present when the alleged abuse occurred.
Browner was also accused of stealing the woman's Rolex watch. He fled the residence but was later arrested and charged with attempted murder and faced life in prison.
On Tuesday, the 34-year-old appeared in court where he pled no contest to 1 count of attempted murder and 2 counts of willful child endangerment. In exchange, the remaining charges (robbery, burglary and false imprisonment) were dropped.
Browner was immediately remanded into custody during the hearing and is back behind bars.
Browner got credit for 300 days for good behavior during the time he's spent behind bars so far. He's been in custody since the arrest back in July.
Browner is a former Pro Bowl cornerback. He won one Super Bowl with the Seahawks and one with the Patriots.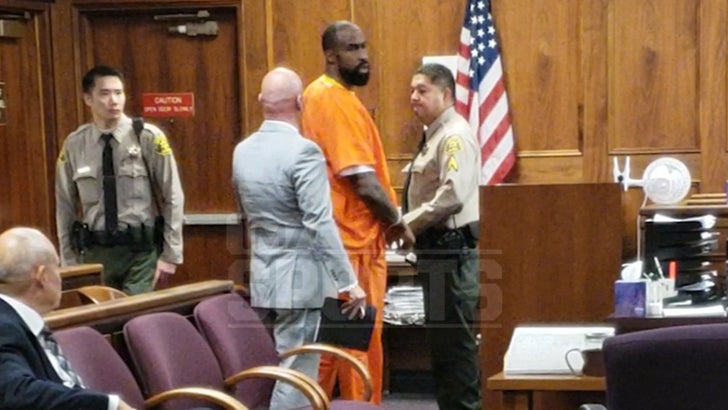 7/30/18
TMZSports.com