Deontay Wilder Says God Woke Tyson Fury Up From KO So They Could Rematch
Deontay Wilder
God Woke Tyson Fury Up From KO
... So We Could Rematch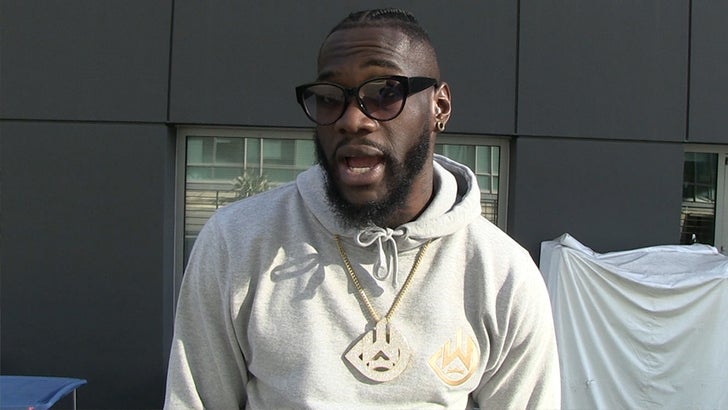 TMZSports.com
God came down from above to wake Tyson Fury up from a 12th-round knockout Saturday ... and did it so Fury and Deontay Wilder could have an epic rematch -- so says Wilder himself.
"God lifted that man up from that knockout," Deontay tells TMZ Sports ... "So now when we have the rematch, it's nothing that's going to be said."
Wilder and Fury put on a show at Staples Center in their heavyweight tilt -- all highlighted by a vicious 12th-round left hook from Wilder that put Tyson flat on his back.
"The last knockdown was a devastating one, where the eyes rolled in the back of the head," Deontay says ... "9 times out of 10, a referee would have stopped that immediately."
But, the ref didn't ... and Wilder's convinced it's all 'cause a higher power wanted to see Wilder-Fury II in a few months.
"I think he had an army of prayers around him that night, and I think God don't make mistakes, though. I think God woke that guy up for the rematch."
As for what that means for the highly anticipated Wilder-Anthony Joshua fight ... Deontay says he "don't give a f*ck" about that scrap anymore -- at least for now.
Deontay says Joshua had his shot to make the mega-fight, but right now, he's solely focused on the rematch with Tyson.
"He thought he was the only one in this sport, the biggest thing in this sport," Wilder said of Joshua.
"But, you're not. Me and Fury, that's all it's about -- me and Fury. I don't give a f*ck what they talking about ... He's on the backburner. Ain't nobody talking about him."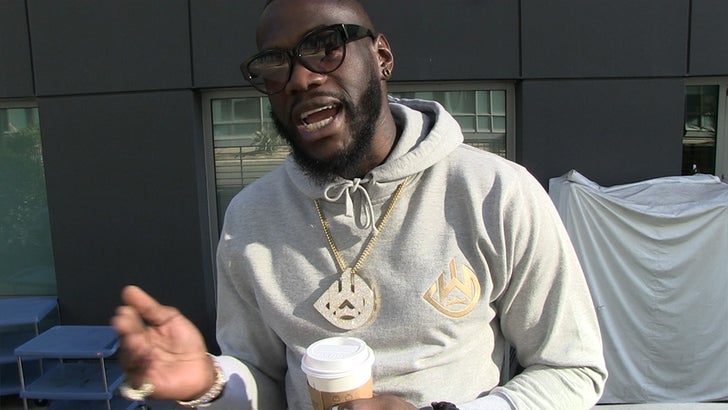 TMZ.com