Michael Vick Urges Kareem Hunt To Get Help, 'He Can Always Reach Out To Me'
Michael Vick
Urges Kareem Hunt To Get Help ...
'He Can Always Reach Out To Me'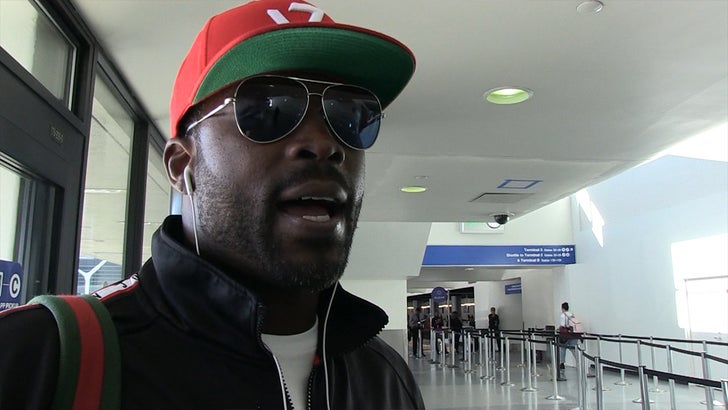 TMZSports.com
Michael Vick says the only way Kareem Hunt can get back to the NFL is if he gets serious help ... and the ex-QB tells TMZ Sports he's willing to be a part of that whole process.
"He can always reach out to me, I'm going to give him positive advice," Vick says ... "I didn't condone what he did, I'm against that -- but he's gotta learn from the situation."
Of course ... Vick knows all about what it takes to go from exiled to NFL superstardom -- he came back to the league after serving 19 months in prison for illegal dogfighting.
Vick says it was help from others that paved that whole road for him ... and now he's urging Hunt to find the same thing.
"You gotta get help. That's what I did. I got help. People helped me in my situation. He gotta get help, and that's what's most important."
Vick's advice for Hunt on where to start that journey?
"Anger management. Learn to control it."
Mike says the NFL is a second-chance league ... and says Kareem can latch back on if he does all the right things -- but admits he'd still pause at the idea of bringing the RB aboard his team.
"If I'm a CEO, I'll bring my daughters in and let them ask the questions. I mean, for real," Vick tells us.
"As a man, you've got to take everything into account. And hopefully, he lands on his feet. As long as he works on it."