Police Had Big Problems with Version of Events by Chris Brown Rape Accuser
Chris Brown
Cops Had Big Problems
... With Rape Accuser's Version of Events
Chris Brown is walking around Paris without fear of getting cuffed and hauled back to the police station, because cops found his rape accuser's story almost impossible to believe ... TMZ has learned.
One source directly connected to the case tells us, "The weakest part of the case is the alleged victim's statement to police."
We're told she told cops that Chris raped her in his hotel suite dressing room for somewhere between 25 and 30 minutes. She says she then went into another room and was raped again, this time by one of Brown's friends. And then, she said she was "abused" for a third time in another room. We're told police believe the story doesn't hold water because she never attempted to leave or alert anyone of the 20 or so people who were in the living room.
Right or wrong, we're told that's why cops made the decision to release Brown without any conditions, including surrendering his passport. A source close to Brown says police actually apologized to Brown when they let him go.
What's especially interesting ... Brown didn't beeline it for the airport. He's staying in Paris -- at the same hotel -- apparently without fear he'll be arrested again. We're told the investigation is still ongoing, although it seems authorities have made some fundamental decisions about the case.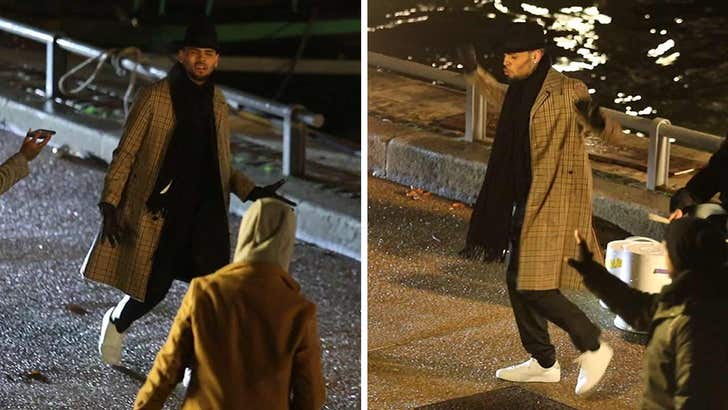 KCS Presse / MEGA
Brown certainly acted like he was exonerated Wednesday, when he mingled in public, proclaiming his love for everyone.
One Brown source said, "An innocent man shouldn't be worried about staying at a place where he didn't commit a crime."