Kylie Jenner Accuses Travis Scott of Cheating, Out Without Him Thurs. Night
Kylie Jenner
Accuses Travis Scott of Cheating
... Goes Out Without Him Thurs. Night
6:30 AM PT -- Before hitting up Delilah, Kylie had dinner at La Pergoletta with pals Victoria, Stassi and Roya. Travis was nowhere in sight.
6:00 AM PT -- Kylie was out Thursday night, without Travis. She hit up an L.A. restaurant and then went with friends to Delilah lounge in WeHo. Kylie got to Delilah early Friday morning at 1:38 AM and left at 2 AM. Travis, we're told, is still in L.A.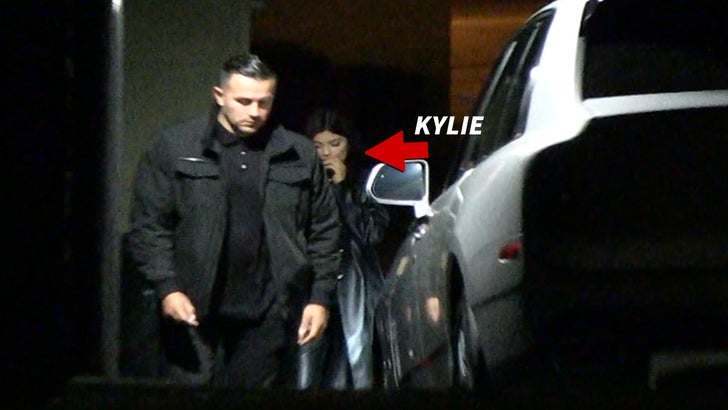 THURSDAY NIGHT
TMZ.com
Travis Scott says he postponed his Astroworld concert in Buffalo Thursday night because of illness, but we're told it's more complicated than that ... because Kylie accused him of cheating and he's staying in L.A. to deal with it.
First of all, Travis' reps say the rapper absolutely denies he cheated on Kylie. But, we're told on Wednesday he flew back from the East Coast to surprise Kylie and Stormi. They were at her home in the evening, when she claimed to discover "evidence" he cheated on her. A major argument erupted and continued into Thursday.
Originally Published -- 2/28/2019 5:21 PM PT