ACE Family Charity Basketball Game Brings Out Big Stars
Chris Brown, Lil Pump
Play in Charity Basketball Tourney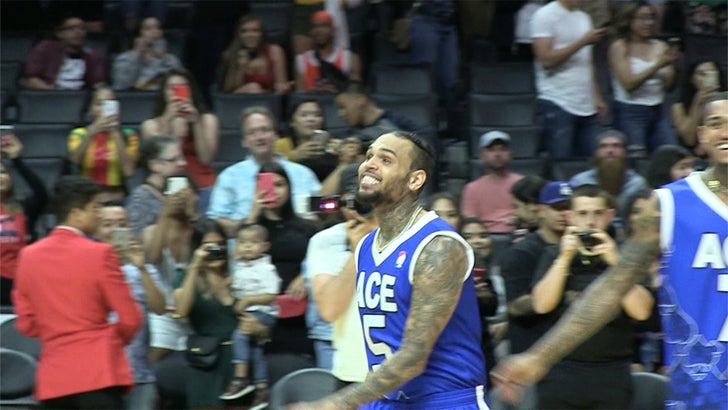 TMZSports.com
A big charity event went down Saturday night at L.A.'s Staples Center, and a huge amount of loot was on the line in a basketball tourney.
The charity -- sponsored by the ACE Family -- is wide-ranging. Each participant donates $50,000 and the team that wins chooses the charity. In addition, proceeds from the gate go to the chosen charity.
The team that won Saturday night -- Austin McBroom's. The money went to the Painted Turtle Charity, a camp for kids with serious medical conditions. BTW, Chris Brown's team lost ... final score was 100 to 95.