Kanye West, Kim Kardashian Surprise Howard University With Sunday Service
Kanye West, Kim Kardashian
Surprised Howard University
... Sunday Service Style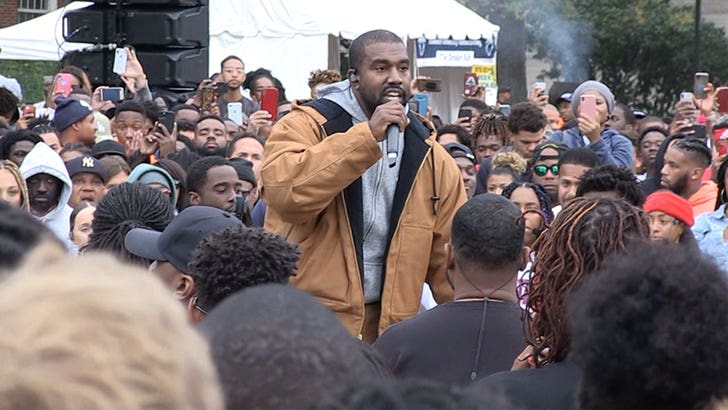 TMZ.com
Kanye West took his Sunday Service on the road again, this time landing at Howard University ... and it's interesting -- one of his lyrics, "13th Amendment, Gotta end it, that's on me."
Kanye, Kim Kardashian, along with North and Saint, showed up at the historic, African-American college Saturday for an 8 AM show, and it did not disappoint.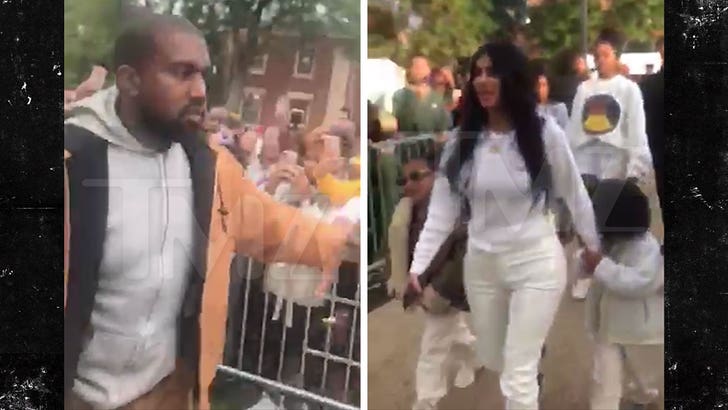 TMZ.com
Grammy-award winning R&B singer Tony Williams led the service, which was complete with a brass band and a choir.
The performance dovetailed with Howard's homecoming, called Yardfest. The University did not announce Kanye's appearance until hours before the event, but that was enough time for students and others to swarm to the quad for the service.
Kanye's making the short trek later today to George Washington University in D.C., where another Sunday Service will go down.
There was criticism of Kanye's appearance at Howard, presumably for the rapper's support of Trump. Greg Carr, the chairman of Howard's Dept. of Afro-American Studies, wrote, "If @kanyewest is indeed at #HowardU this morning, send him to the third floor of the Founder's Library after he's done. I have some books for him."