Boxing's David Benavidez Giving Nate Robinson 'Gems' To Beat Jake Paul, He Can Win!
Boxing Superstar David Benavidez
I'm Giving Nate Robinson 'Gems'
... To Whoop Jake Paul!!!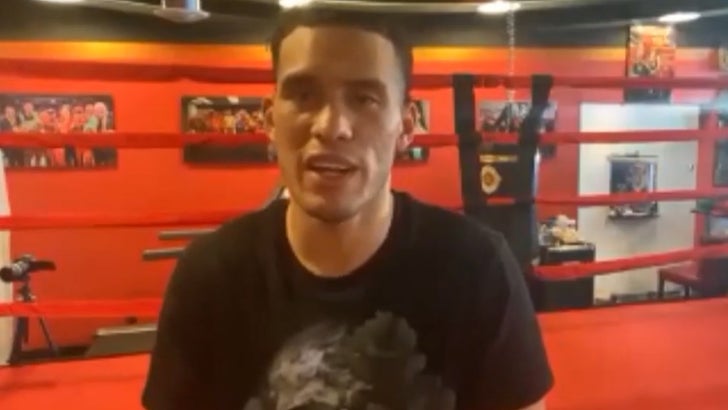 TMZSports.com
Bad news for Jake Paul ... one of the best young boxers in the game is giving his biggest secrets to NBA star Nate Robinson -- undefeated two-time WBC super middleweight champion David Benavidez!!
Of course, Robinson is prepping to take on the YouTube superstar-turned-fighter in an undercard match for the Mike Tyson and Roy Jones, Jr. fight on September 12.
Some experts believe Paul may come away with the easy dub because he's 2-0 and has more experience ... but Benavidez makes it clear Robinson has been putting in that work.
"I was in there giving him some pointers," the 23-year-old tells us. "I was trying to teach him a little bit about the boxing game. So, I definitely gave him a few gems, so I feel like he's gonna be more than ready for his upcoming fight."
FYI -- Jake and Nate have been going AT IT ever since the fight was announced ... and recently got into a heated trash-talkin' sesh in an interview with TMZ Sports.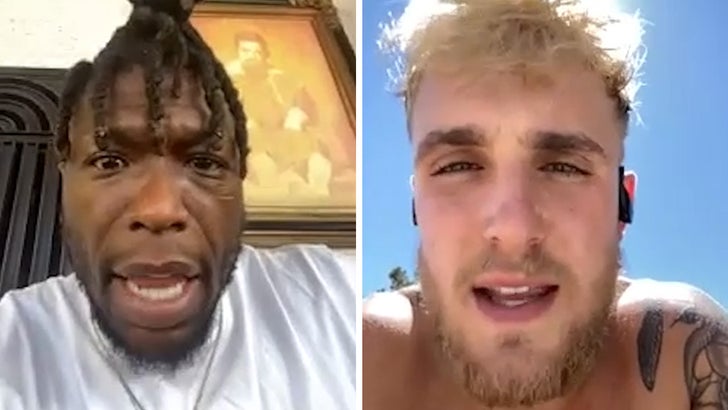 TMZSports.com
Benavidez -- who has a big fight against Alexis Angulo August 15 on Showtime -- says he knows Robinson picked up the sport a few years ago, so any talk of him being too fresh to boxing is simply not true.
"He's been training for a couple years now, so I feel like he just needs to sharpen a little bit of his tools ... but definitely, I feel like he can win this fight."