Offset Rings the Opening Bell on NYSE to Celebrate RSVR's July IPO
Offset
Rings the NASDAQ Bell in NYC ...
To Celebrate RSVR's IPO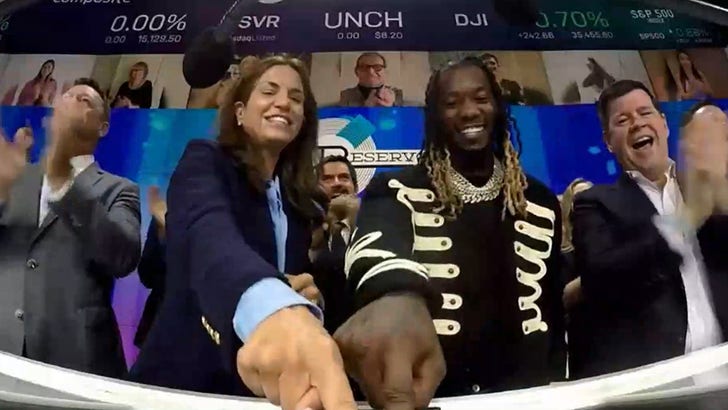 TMZ.com
Offset is going from Main Street to Wall Street -- and he's doing it with his wifey by his side ... as they celebrate their music publishing company going public.
The rapper couple was on hand Monday at the NYSE in Times Square to do the honors of ringing the opening bell. Well, Offset did anyway ... but Cardi B was right there too for moral support. They posed for some photo-ops too as they hyped their new venture.
Waiting for your permission to load the Instagram Media.
If you hadn't heard, Offset and the Migos' music catalog now belongs to Reservoir Media -- or RSVR -- which has snapped up a ton of masters and rights for a variety of artists in recent months, this as they were ramping up for an IPO last month.
The company hit the exchange in July, but now -- a month later -- the Wall Street heads invited Offset, Cardi and other Reservoir investors for a belated celebration ... and let 'em have some fun with the age-old bell-ringing tradition in the process.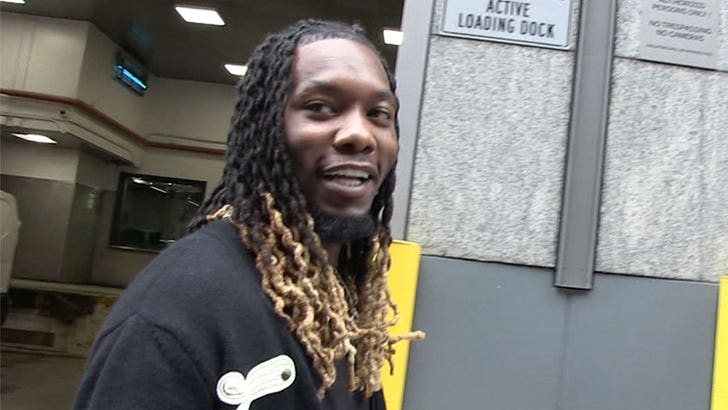 TMZ.com
We got Offset on his way out, and he made it pretty clear that this is something he's excited to be a part of -- not just because it's one the first female-led businesses of its kind to put itself out there, but because there's something in it for him and other musicians.
The idea behind Reservoir, it seems, is putting the power of publishing and control back into the actual artists' hands, and based on what Offset says here ... he's all about that.
Good stuff ... and pretty wild to see worlds colliding like this. Congrats!!!