Surveillance Video Captures Henry Ruggs' Corvette Speeding Seconds Before Crash
Henry Ruggs
Surveillance Video Captures Corvette Speeding ...
Seconds Before Fatal Crash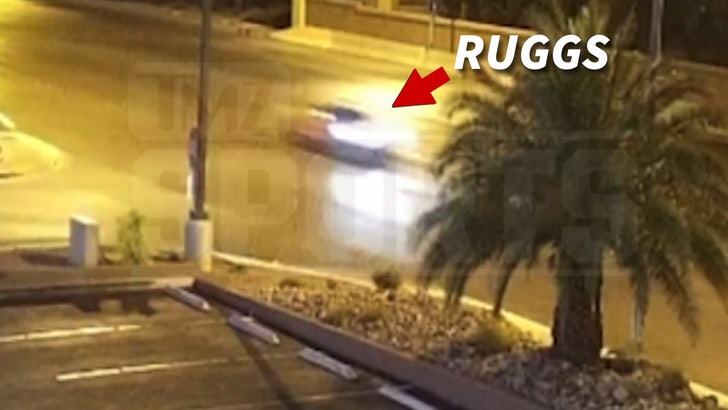 TMZSports.com
10:25 AM PT -- The vehicle that appears in the video before Ruggs' Corvette seems to match the characteristics -- color, shape -- of a Toyota RAV4, the vehicle 23-year-old Tina Tintor was driving.
Also, the vehicle was in the right lane (and HR the middle lane), and that matches the narrative told by police.
We've reached out to cops to confirm whether the vehicle is Tintor's.
Henry Ruggs was flying down a Las Vegas street seconds before he crashed into a Toyota killing the driver ... and you can almost feel the speed by looking at this surveillance video.
The video captures Ruggs' Corvette going at 156 miles an hour ... authorities say that's the speed captured on the car's onboard computer. The surveillance video -- obtained by TMZ Sports -- was shot about a block away from impact.
You can see the red in both images from this side-by-side ... the Stingray has a red light on the passenger's side door. You also see green paint on both images.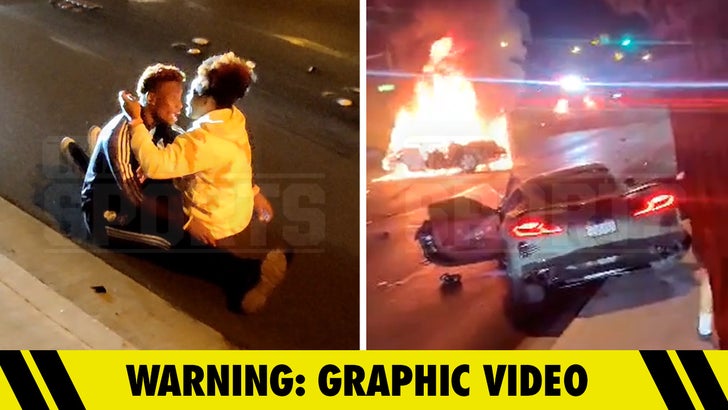 NOVEMBER 2021
TMZSports.com
As we reported, authorities say at the point of impact the Stingray was going 127 MPH, so presumably, Ruggs saw the Toyota and slammed on his brakes ... to no avail.
23-year-old Tina Tintor and her Golden Retriever Max were both killed in the crash. Her family's lawyer says, "Tina's tragic loss has devastated her family beyond a grief they could never comprehend."
Ruggs has been charged with DUI resulting in substantial bodily harm as well as reckless driving. With other charges prosecutors are considering, Ruggs could face more than 40 years in prison.
The Raiders released him Tuesday night, shortly after he was charged.