Ex-NFL Player Zac Stacy Arrested In FL After Brutally Beating Ex-GF
Zac Stacy
Arrested & Jailed in Florida
After Brutally Beating Ex-GF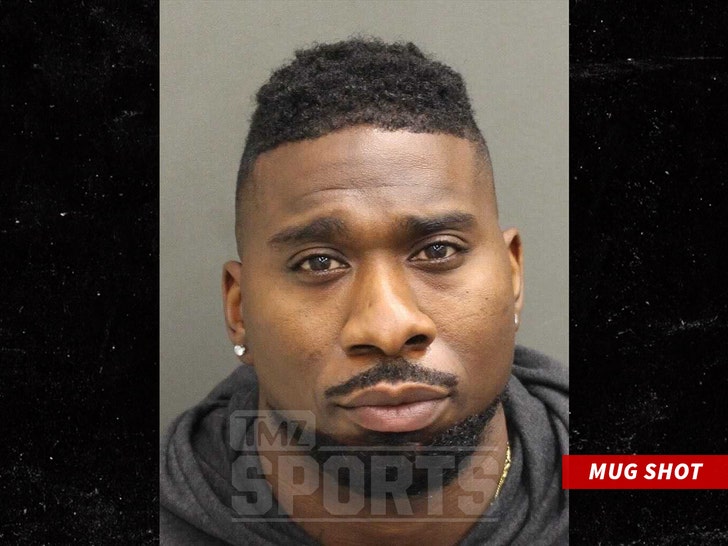 Orange County Sheriff
5:44 AM PT -- Cops say Stacy was arrested shortly after flying into Florida from Tennessee on Thursday night.
According to police, Stacy flew from Nashville to Orlando "with the intention of turning himself in," and was taken into custody by the Orlando PD without incident.
Ex-NFL player Zac Stacy was arrested in Florida and is currently in jail ... just days after he savagely beat his ex-girlfriend in front of their 5-month-old son, TMZ Sports has learned.
We broke the story ... 30-year-old Stacy repeatedly punched Kristin Evans, the mother of his baby boy in the head multiple times before picking her up and throwing her into a television -- all while she begged him to stop and the baby cried.
When Stacy -- a 5th round draft pick out of Vanderbilt in 2013 -- finally stopped attacking, he fled the scene. Evans called 911 and cops say they arrived in under 2 minutes, but the running back was long gone.
On Thursday, officials announced they were charging Stacy with 2 felonies ... aggravated assault and criminal mischief.
Authorities believed Stacy left Florida ... where the incident occurred Saturday afternoon. Still, they were concerned enough about Evans' safety to move her to an "undisclosed location."
Stacy is currently in Orange County (FL) Jail. Orlando PD is listed as the arresting agency, according to jail records.
If convicted, Stacy could face over 15 years in prison.
Originally Published -- 9:22 PM PT