L.A. Rams Drop F-Bomb and S-Bombs During Lit Super Bowl Rally Speeches
L.A. Rams
Cussin' Up A Storm
... Lit Super Bowl Rally!!!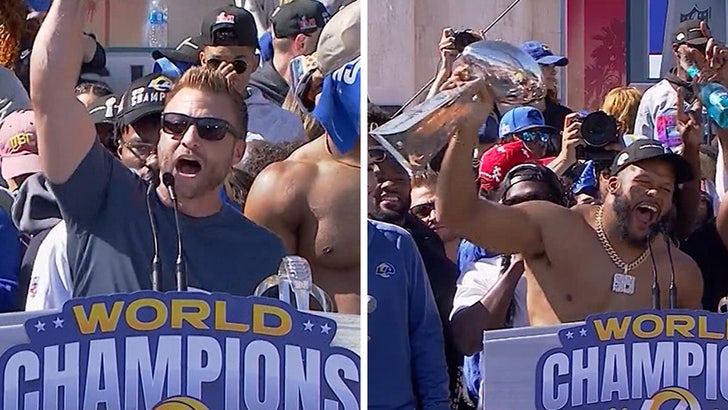 Fox 11
The L.A. Rams let the expletives fly as they celebrated their big Super Bowl win ... with defensive coordinator Raheem Morris telling the crowd to "Stand the f*** up!!!"
A ton of the champs grabbed the mic at the rally following an hour-long parade ... and sorry, kids -- there was some adult language.
Rams GM Les Snead even had a swear word on his shirt -- wearing "F*** them picks" on his chest to joke about the team trading away all their draft picks.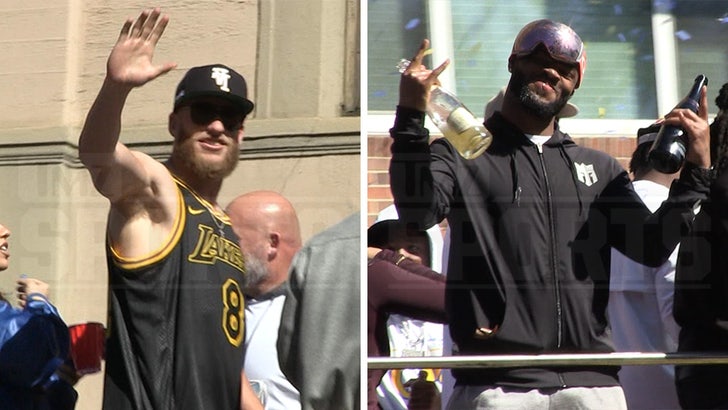 TMZSports.com
It's not the end of the world -- after all, who cares about a few cuss words when L.A.'s got the Lombardi Trophy!!
Stafford was getting lit on the stage ... downing a shot of 1942 while hyping up the crowd.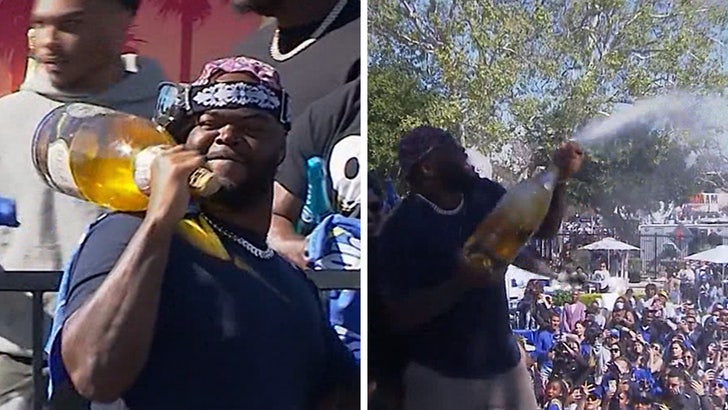 Fox 11
Stafford's wife, Kelly, kept the drinks pouring throughout the day for everyone -- and it might make sense why some of the guys were apologizing for their slurred speech.
And after all the partying, Terrell Burgess, Ogbo Okoronkwo and David Long Jr. even shotgunned an energy drink ... 'cause, gotta keep the party goin'!