Deshaun Watson Will Not Face Criminal Charges In TX For Alleged Sexual Misconduct
Deshaun Watson
Will Not Face Criminal Charges
... For Alleged Sexual Misconduct In Texas
2:26 PM PT -- Deshaun was clearly emotional outside the courthouse ... fighting back tears as he spoke with reporters.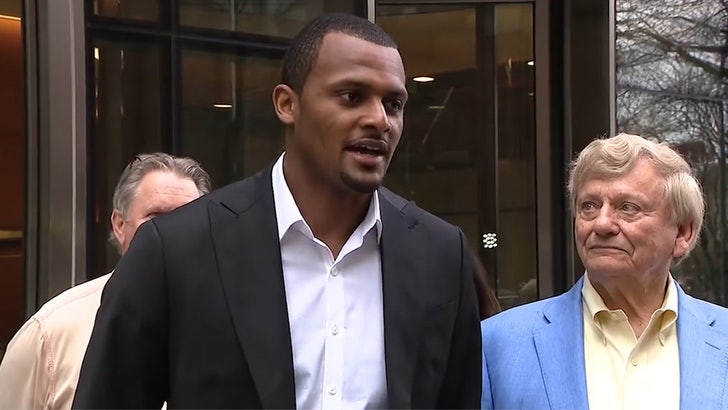 FOX 26 Houston
"I know we're far from being done handling what we need to handle on the legal side," Watson said. "But, today is definitely a big day. I want to thank my Lord and Savior Jesus Christ for letting the truth be heard."
Watson says he's going to fight to rebuild his reputation and handle his legal battles so he can go back to focusing on football.
2:09 PM PT -- Watson's attorney, Rusty Hardin, just addressed the decision ... saying, "We are delighted that the grand jury has looked at the matter thoroughly and reached the same conclusion we did. Deshaun Watson did not commit any crimes and is not guilty of any offenses."
"Now that the criminal investigations have been completed, we are happy to move forward with the civil case depositions. We will vigorously defend those cases with every ounce we have."
He added ... "It is time to let Deshaun move on."
Deshaun Watson will NOT face criminal charges in Texas in relation to accusations of sexual misconduct made by 9 massage therapists ... a grand jury determined on Friday.
26-year-old Watson was accused of groping, touching himself and making inappropriate comments and requests by more than 20 women over the past few years.
Watson's case was presented in Harris County on Friday ... and the grand jury returned 9 no bills for each criminal complaint.
The Harris County DA's office released a statement ... saying, "After a Harris County grand jury was presented all the evidence and had the opportunity to hear from all witnesses, grand jurors declined to indict Deshaun Watson."
"Grand jury proceedings are secret by law, so no information related to their inquiry may be disclosed."
Worth noting -- prosecutors in Harris County are the only ones who presented a case in front of a grand jury ... but Watson also faced accusations in Georgia, California and Arizona. It's unclear whether the women in those states will pursue criminal charges.
Watson still has a long legal battle ahead of him ... as he's facing a mountain of lawsuits filed by his accusers.
Watson has adamantly denied any wrongdoing ... and his attorney, Rusty Hardin, claimed encounters were consensual.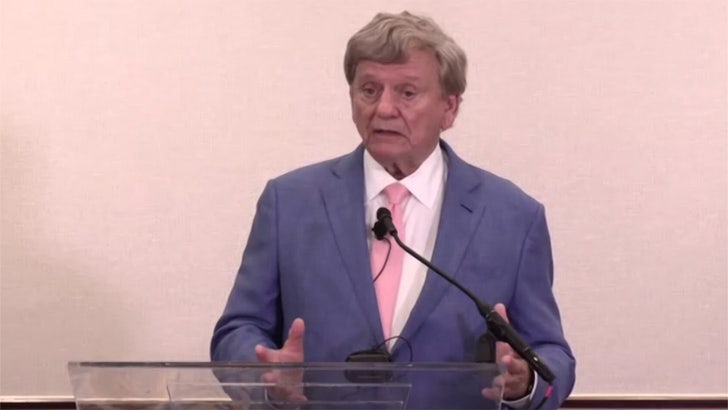 4/9/2021
The timing is crucial for Watson's football career ... as NFL free agency starts next week.
Watson's in the middle of a 4-year, $156 million deal ... but teams will be making moves and his criminal status will certainly make an impact on whether he finds a new home.
It doesn't mean Watson is out of the woods just yet -- the NFL released a statement saying it is still investigating.
Originally Published -- 1:53 PM PT