Michael B. Jordan Hits Celtics-Warriors Finals Game After Lori Harvey Breakup
Michael B. Jordan
Hits NBA Finals Game After Lori Harvey Split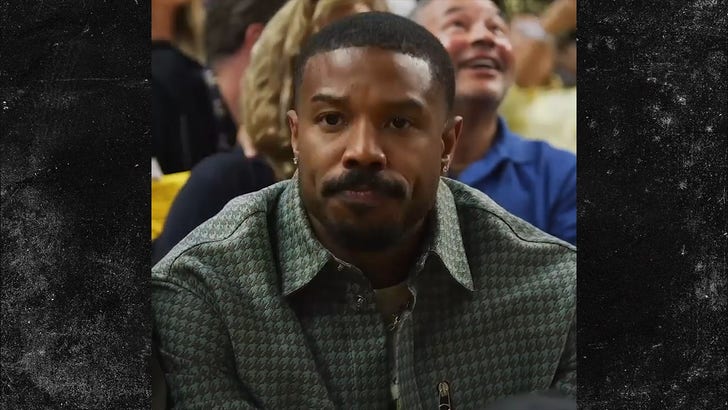 Instagram / @chase_center
Michael B. Jordan turned to Steph Curry, Draymond Green and Jayson Tatum to help get his mind off his recent split with Lori Harvey ... hitting up the Celtics-Warriors Finals game on Sunday night.
The 35-year-old "Creed" star sat courtside at the Chase Center for Game 2 of the series next to his good buddy Cordae ... roughly 24 hours after it was reported the actor and Harvey had called things off.
The two dated for over a year -- and cameras appeared to pick up signs from Jordan that he wasn't feeling too hot after the breakup.
His eyes looked watery, and many on social media noticed his mega-watt smile wasn't as bright.
The dude, though, did at least have a great performance from the Dubs to distract him if he was feeling down -- Curry scored 29 points, and Golden State blew out the Celtics, 107-88.
Game 3 tips off on Wednesday ... but it's in Boston, meaning if Jordan is looking for another NBA distraction this week, he'll have to hop on a lengthy plane ride to get it.
Maybe just Netflix, the couch and some ice cream will be the better route for the time being?