Evander Holyfield Shuts Down Potential Mike Tyson Exhibition, 'It's Too Late'
Evander Holyfield
It's 'Too Late' For Tyson Exhibition
... 'I'm Done Now'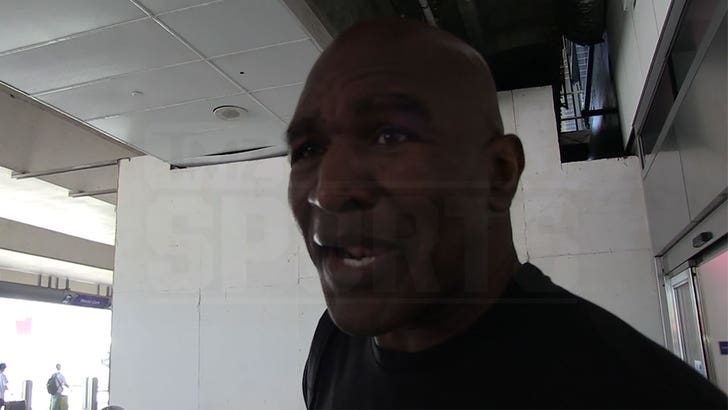 TMZSports.com
Sorry boxing fans, a potential Evander Holyfield vs. Mike Tyson exhibition is not happening ... The Real Deal tells TMZ Sports, it's just too late for the legends to square up again now.
When we saw Holyfield out at LAX this week -- we had to ask if there's been any movement on the front ... and he said, sadly, no.
"It's too late," the 59-year-old told us.
The two originally squared up back in 1996 and 1997 -- and both fights were epic (for various reasons) ... leading many to believe a third, less-serious tilt a couple decades later would be appealing.
Holyfield actually agreed ... but he added, "I'm done now."
And, according to Holyfield this week, that'll be the last time he ever steps in a ring for another fight.