Casey Affleck Out In Malibu Days After Skipping Ben Affleck's Wedding
Casey Affleck
Livin' It Up In Malibu
... After Skipping Brother Ben's Big Day
Casey Affleck must really prefer the west coast to Georgia ... the actor was spotted out and about in Cali once again, just days after being a no-show at his brother Ben's wedding.
Casey and his GF Caylee Cowan were spotted grabbing a meal in Malibu Monday -- the two made a pit stop for gas before heading off to a private beach nearby.
C&C seemed in good spirits, but the heat might've been too much for Casey -- he pulled his shirt up to let his abs breathe as they walked out of the restaurant.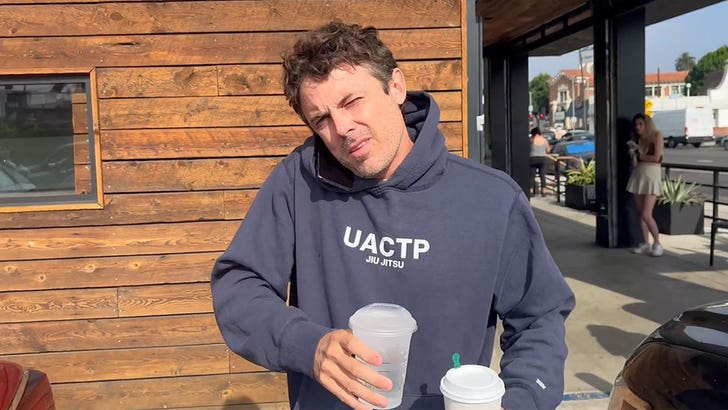 8/20/22
BACKGRID
Casey also went on a Starbucks run that morning, but didn't offer up much of an explanation as to why he didn't make the trip to be with his brother.