'O.C.' Star Ben McKenzie Rips Celebs For Pushing Cryptocurrency in Super Bowl Ads
Ben McKenzie
Rips Celebs For Pushing Crypto ...
Leave It To Finance Pros!!!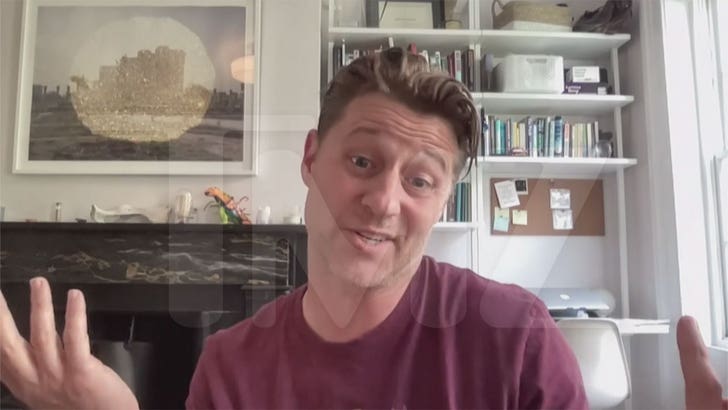 TMZ.com
Ben McKenzie says celebrities should not be selling digital currencies ... instead, he says they should stick to the usual stuff, like overpriced water, so folks won't go belly up.
The former "O.C." star joined us on "TMZ Live" Thursday and we asked him about the huge ad blitz from celebs who were pushing crypto during the Super Bowl and beyond ... only for the market to crash.
Ben's since written a book about the rise and fall of crypto, "Easy Money," and he's got some strong opinions ... like how celebrities should never be giving financial advice.
Ben thinks all the folks featured in those Super Bowl ads for crypto ... like Tom Brady, Lindsay Lohan, and Larry David, just to name a few ... would be better served selling car insurance, soap and H2O.
For Ben, the big difference here is the unregulated status of cryptocurrency ... plus the fact celebs are not licensed financial advisors ... and he feels Hollywood contributed to what he sees as the largest Ponzi scheme in history.
Tons of folks lost money when the crypto boom went bust and lots of folks got sued ... and Ben says fraudsters used the lure of celebrities to reel in marks.
Ben's taken the issue in front of Congress and now he's written a book about it all ... so it's interesting to hear his takeaways here.