Shaq Collabs W/ L.A. Rap Group Coyote, Drops New Song, '3 Lokos'
Shaquille O'Neal
Drops New Music W/ L.A. Rap Group
... '3 Lokos' 🎙🎧
The basketball legend linked up with an L.A.-based rap group for a new song and music video, and it slaps.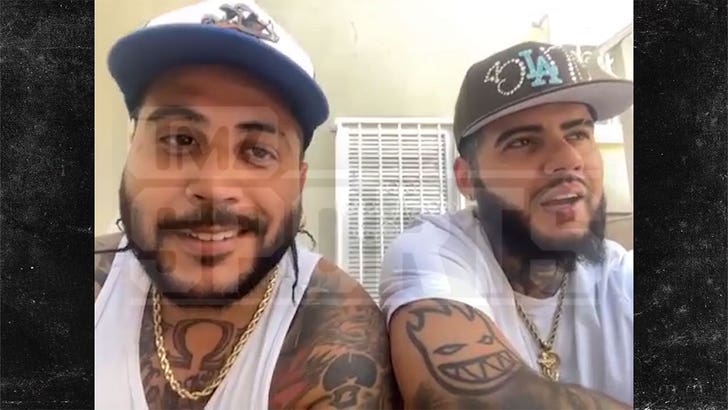 TMZSports.com
TMZ Sports talked to Coyote -- made up of rappers Ladies Love Guapo and Ricky Blanco -- and they tell us The Big Aristotle was a fan of their work going back some time, and they developed a relationship. The guys began talking about hopping on a track together
"[Shaq] was like as long as it's some hardcore stuff, I'm down. So we made a hardcore hip hop '90s-type song and we're like 'Bro, let's send it to Shaq,' and he got on it, did his thing, he spit like 32 bars. He went off!" Ladies Love Guapo told us.
The guys say O'Neal loved the beat and a few hours later, voila ... his verse was in their inbox.
"4 hours later he FaceTimes us and he shows us his verse and he went crazy! He's rapping better than 90% of rappers out there."
Shaquille even pulled up for the music video shoot in Los Angeles ... shot in the city where he delivered three championships.
"3 Lokos" is the first song Coyote ft. Diesel are releasing ... but it won't be their last.
Waiting for your permission to load the Instagram Media.
In fact, Blanco says they already have a second song they've recorded with Shaq, and plan on dropping more music in the near future ... including rapping on a beat that O'Neal produced.