Drew Barrymore's Alleged Stalker Now Has Warrant Out For Arrest
Drew Barrymore
Warrant Issued for Alleged Stalker
... After Failing To Show Up For GPS Monitor
Drew Barrymore's alleged stalker, a man named Chad Michael Busto, now has a warrant out for his arrest after failing to show up to get a GPS monitor from authorities.
Southampton Town Justice Court Clerk Heather Drapal tells TMZ ... a judge has issued a bench warrant for Busto in connection with last month's case when Busto was arrested after cops say he showed up uninvited to her Hamptons home.
We're told Busto was set to get fitted for a GPS monitor by cops but never showed ... so now police are looking to apprehend him again.
As we reported, cops say Busto went house-to-house in her Hamptons neighborhood a couple of weeks ago, eventually finding her $6 million property and walking onto some steps outside before he was cuffed. We're told Drew wasn't home at the time.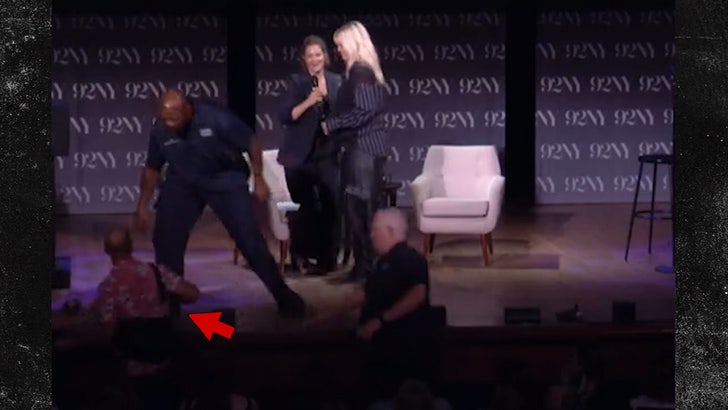 8/22/23
Of course, that arrest came just 2 days after video showed Busto rushing the stage during a 92NY interview she was holding with singer/actress Reneé Rapp. You can hear him demanding to see Drew and claiming she knew who he was.
We were told there were no complaints from this incident and cops didn't respond as a result ... but they are certainly looking for him now.