Maryland Cop Suspended After Viral Hookup Video, Wife Torches Him Online
Maryland Cop
Suspended After Hookup Vid
... Wife Drags Him, Too!!!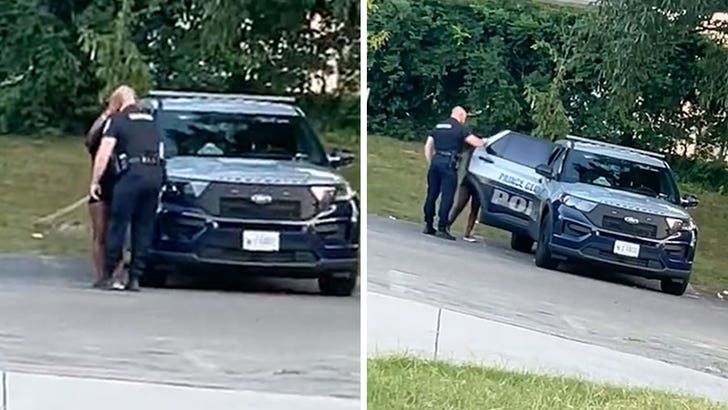 Jam Press
The Maryland police officer who was spotted kissing a woman, and then getting into the back of a patrol car with her, has been suspended ... and his wife is slamming both of them.
The Prince George's County Police Department said late Tuesday -- not long after the video clip went viral -- it was aware of the video, and immediately launched an investigation. An update hours later said the officer had been suspended.
The officer in question is Francesco Marlett, according to CBS News Baltimore ... and a woman named Paula Marlett -- who says she's Francesco's wife -- has been goin' off on him and the other woman.
She wrote on Facebook ... "There goes my husband and his Mistress," and told someone in the comments she's "Not doing OK" -- partly because the video "constantly pops up on my f***ing newsfeed and I have to constantly re-watch it over and over again."
Paula later thanked folks for the well-wishes during a "very tough time" for her and her kids ... before going off a bit more.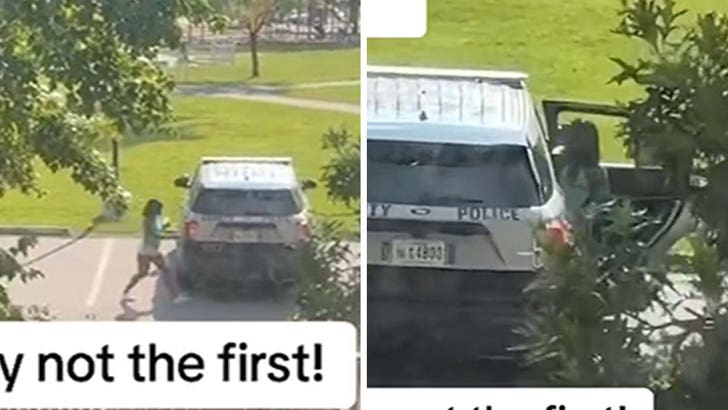 Jam Press
BTW, there was another video that made the rounds online, allegedly showing another Prince George County cruiser in the same area ... with a woman hopping into that one, too. It's still unclear who the people are in this video, though.