Maryland Cop Caught Allegedly Kissing Young Woman, Goes Into Car with Her
Prince George County, MD
Cop Kisses Young Woman
Goes Into Patrol Car w/ Her Too?!?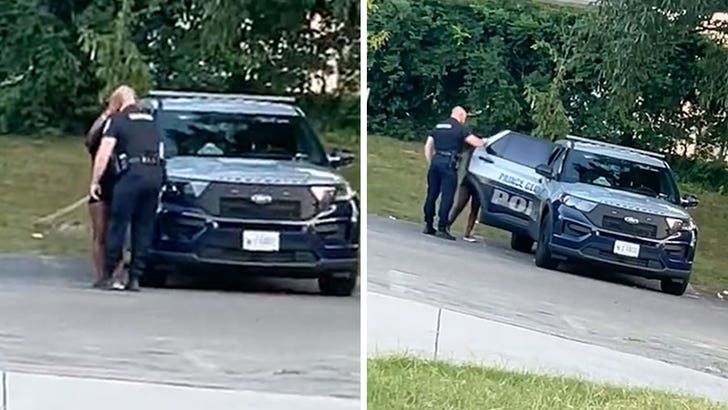 Jam Press
A uniformed police officer in Maryland was caught allegedly making out with a young woman in broad daylight, and seemingly on the job -- only to go into his cruiser with her shortly thereafter.
The video is absolutely wild, and it's going viral for good reason. The footage -- which was posted on TikTok Monday -- shows a Prince George's County cop with his arms wrapped around a female in the parking lot of a park ... where other people are out and about.
They appear to be engaged in an intimate moment, which was only punctuated by the fact that the two of them then proceed to hop into the back of his marked vehicle ... closing the door behind them. On its face, it sure looks like something inappropriate is going down.
Obviously, this is causing a stir for a lot of reasons. Namely, it seems to be showing an officer of the law engaged in unbecoming conduct -- especially if he's working a shift.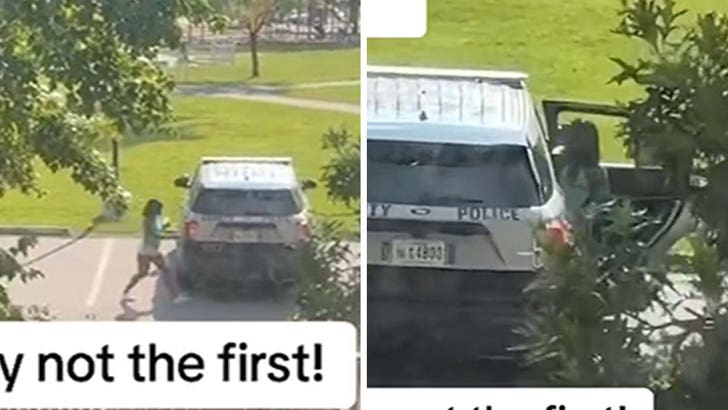 Jam Press
BTW, there's a 2nd clip that appears to show yet another Prince George's County cruiser pulled up/parked at the park too ... and another young woman is seen running in and out of the vehicle, although the officer doesn't show up in that one. No word if it's the same guy.
PGPD Executive Command is aware of a video circulating on social media with one of our officers. As soon as we became aware earlier today, we opened an investigation to determine the circumstances. Additional information will be released once investigated and confirmed.

— PGPDNEWS (@PGPDNews) September 5, 2023 @PGPDNews
The Prince George's County Police Department says it's aware of this first video, and that it's investigating.