Ja Rule Fries 50 Cent Over Mic-Throwing Incident: 'Enjoy the Lawsuits'
Ja Rule
50's Mic-Throwing Misery Is My Joy
... 'Enjoy the Lawsuit, 🍆Head!!!'
Ja Rule's decided 50 Cent's controversial hurling of a microphone at the head of a radio host is too sweet a moment to pass up -- so, he's rubbing the incident in his longtime rival's face!!!
Ja compiled several clips on Instagram, which included 50's performance from Super Bowl LVI and Power 106's Bryhana Monegain's facial injuries from the thrown mic.
"We ain't forget… Enjoy those criminal charges and lawsuit d***head!!!" Ja quipped on IG while adding hashtags to his alcohol brands just like 50 does on all his own posts.
Waiting for your permission to load the Instagram Media.
50 initially fired the first shot ... clowning Ja's recent Jesus-esque performance but the Murda Inc. rapper took it to a whole 'nother level throwing digs and 50's pending legal drama.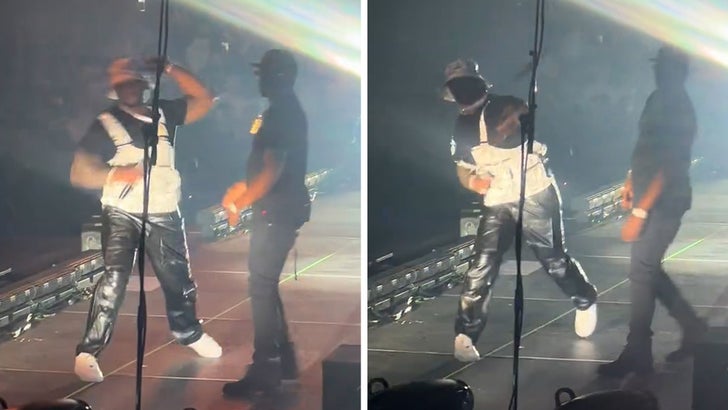 8/30/23
TikTok / @polyboy.steezy
While, 50's lawyer says the potential charge is ridiculous ... Ja seems to find it quite funny!!!
One person who's clearly not amused is Bryhana, who told us she blacked out after the impact.
As for 50 and Ja, they've been beefing for more than 20 years ... no reason to negate the hate at this point!!!