Lil Baby Concert Interrupted by Gunfire, One Person Shot and Critically Injured
Lil Baby
Gunfire Erupts During Tennessee Concert ...
One person Shot, Critically Injured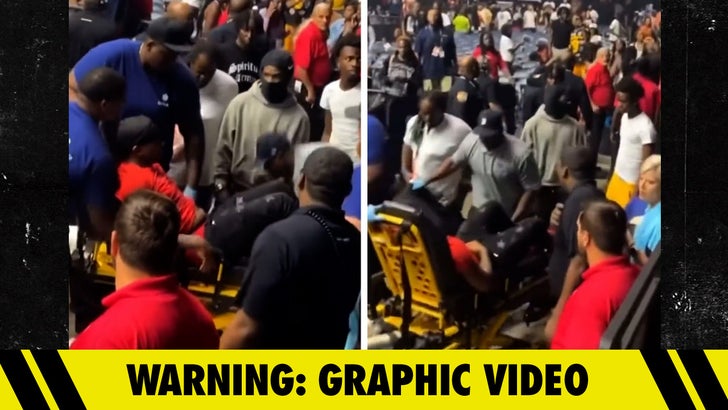 X / @TheOfficialThaj
9:59 AM PT -- The victim's condition is now non-critical.
Lil Baby's rap concert was thrown into chaos Thursday night in Tennessee ... this after one person was shot and critically injured.
The hip hop star was performing at FedExForum in Memphis late in the evening, when a gunman suddenly opened fire inside the venue.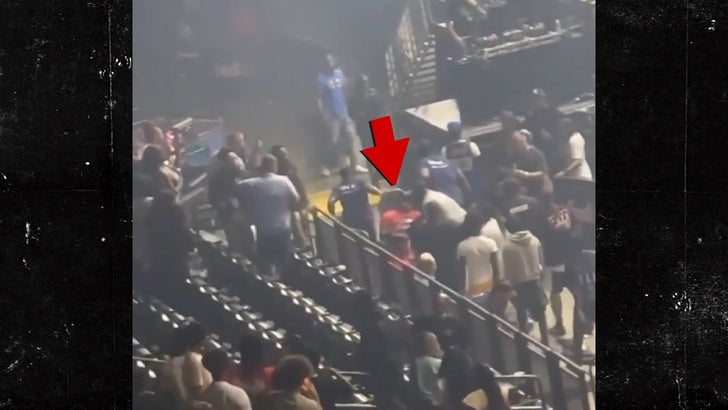 Facebook / @GlentaviousJones
Baby was whisked off stage after the bullets started flying on the first floor, according to WREG News.
Memphis PD officers and Emergency Service workers responded, finding a man with gunshot wounds.
A video posted to social media shows paramedics lifting the man onto a gurney and wheeling him away. Other footage caught all the confusion as fans spilled out of the arena.
The victim was rushed to a local hospital, where he was listed in critical condition.
The suspect fled and is still at large. A motive was not disclosed.
We've reached out to Baby's rep for comment ... so far no word back.
Originally Published -- 5:36 AM PT