Dog The Bounty Hunter Eyeing Danelo Cavalcante Manhunt for Next Case
Dog the Bounty Hunter
Eyeing PA Inmate Manhunt ...
Could Join Search Soon
Dog the Bounty Hunter wants to dive into the manhunt underway in Pennsylvania -- where a fugitive murderer is at large after a prison break -- but a few things need to happen first.
Sources close to the reality star tell TMZ that Dog's been monitoring the Danelo Cavalcante case for a while now -- pretty much ever since this guy broke out of prison almost 2 weeks ago -- and we're told he's actively keeping tabs on any developments.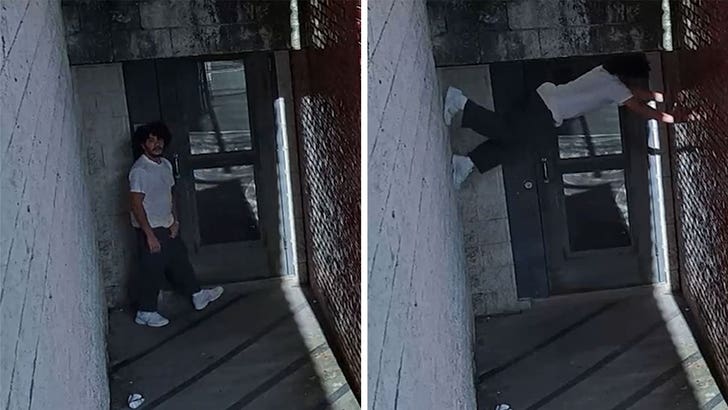 8/31/23
What that actually amounts to ... our sources say Dog has been making a lot of phone calls over the past several days -- both to law enforcement sources he knows in PA and contacts he has elsewhere -- in order to get up to speed on the situation.
The big takeaway here, though, is the fact we're hearing Dog is actually considering flying out to Chester County as early as this week to get boots on the ground in the search for Danelo.
However, before he actually does ... we're told Dog feels like he needs a better sense of the lay of the land, as it doesn't sound like he's all that familiar with that area, specifically. But, if he can get a proper plan together, our sources say he's likely to head out and start looking.
This story is growing by the day, 'cause it's insane. This dude -- who's a convicted murderer -- broke out of Chester County prison via crab-walk, and then fled into the surrounding wooded area ... namely, Longwood Gardens, which encompasses nearly 200 acres.
As we reported, a man believed to be Cavalcante broke into and stole a rifle from a PA home Monday night ... it's currently unknown if he's injured, but he's now considered armed and dangerous.
He's also been spotted a handful of times over the past week and change -- popping up in Ring doorbell cameras, plus eyewitness sightings -- but he's eluded the cops thus far. If Dog pulls the trigger, he might have a world-renowned human tracker hot on his tail too.