Taylor Swift Goes Viral At MTV VMAs For Dancing, Struggling with Cup, Breaking Ring
Taylor Swift
MTV VMAs Moments Go Viral
... From Dancing To Breaking Rings!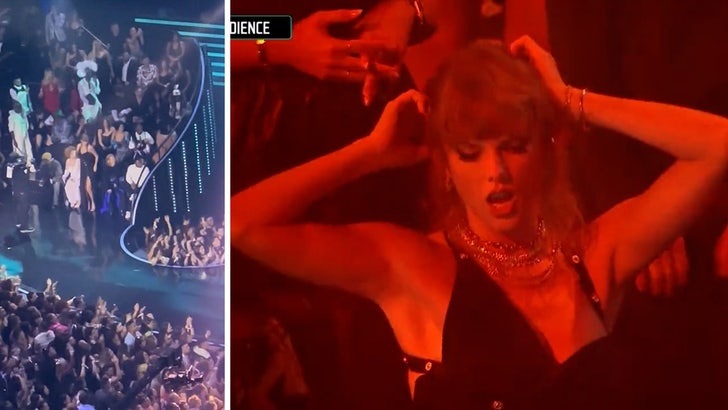 MTV
Taylor Swift didn't just take home some VMAs hardware, she also won the internet thanks to several viral moments during the night -- from feelin' the groove to destroying expensive bling.
The "Anti-Hero" singer's face was all over social media Tuesday as the ceremony went down in New Jersey ... with her dance moves as one of the leading highlights.
Taylor was on her feet during Cardi B and Megan Thee Stallion's "Bongos" performance -- at one point blocking Ice Spice's view of the show, but Taylor was feelin' it. She was also moving her body to Lil Wayne's "A Milli" ... even rapping along!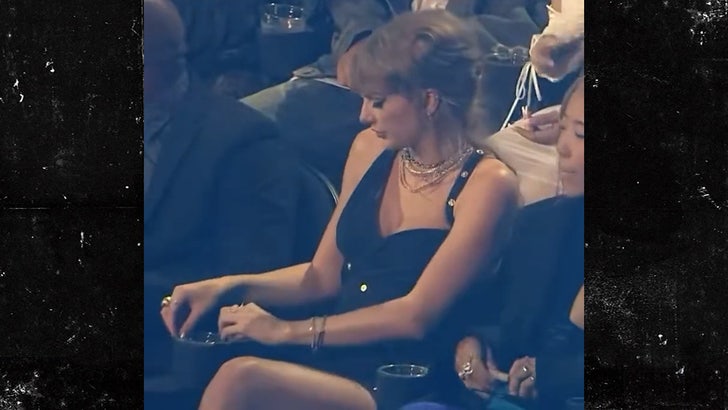 MTV
TS had a funny moment pick up steam, too -- showing her appear to struggle to get a drink out of her seat's cupholder. Unclear if the problem was her, the booze, or the holder itself.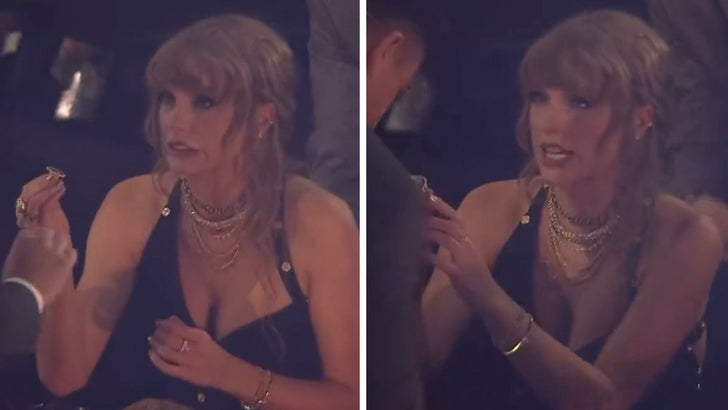 MTV
Taylor Swift made sure to provide a little heartbreak too though, apparently breaking a $12k ring she wore to the show.
As you know, Taylor took home 9 awards at the VMAs, including Show of the Summer, Video of the Year, and Artist of the Year.
If there was a Viral Artist of the Night category, she totally would've dominated that one, too.
With all of the big stars -- Taylor, Nicki, Selena and more -- do you think the MTV VMAs have gained credibility again? Vote below.