Cardi B Loves Offset's 24-Hour Live Stream with Kai Cenat, 'I See Everything You're Doing'
Cardi B
I Got My Eyes on You, Offset!!! 👀
Calls into 24-Hr. Live Stream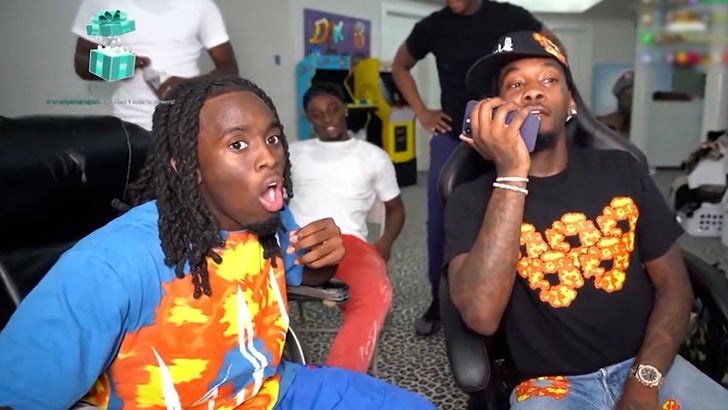 Youtube.com / @KaiCenat
Offset has the perfect way to promote his new album, or at least that's how Cardi B feels about him live streaming for a full day ... because she says it's super easy to keep tabs on him!
Offset was in the middle of his 24-hour run online with YouTuber Kai Cenat Thursday night when Cardi decided to dial up her hubby and have a chat. When Offset put the call on speaker, she quickly chimed in, "You need to be streaming every single day for 24 hours, so I can know everything you're doing!"
Offset, Kai and a few other fellas in the room laughed it off, but, let's keep it real ... she meant that s**t!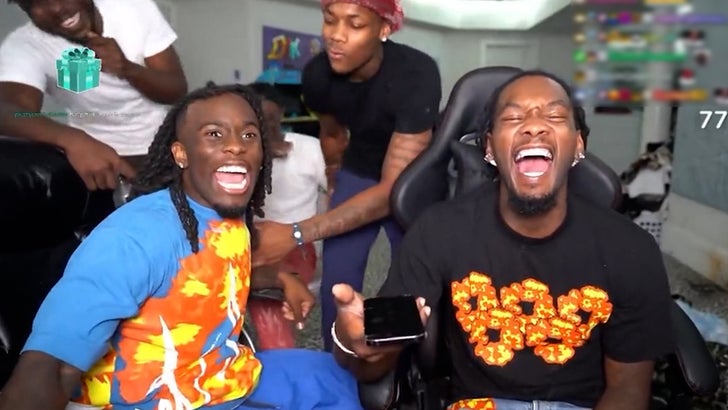 YouTube/@KaiCenat
The couple's clearly inspiring to some ... because Kai decided to make the most of having Cardi on the phone, and shot his shot. He nervously asked if Cardi's sister Hennessy was available.
Fun moment, and perhaps the start of a new couple???