Offset Keeping Michael Jackson Tat Despite Cardi B Claim, Praises Beyoncé and Jay-Z
Offset
Shamone Cardi, MJ Tat's a Keeper!!!
Bey Show with Jay Was a Blast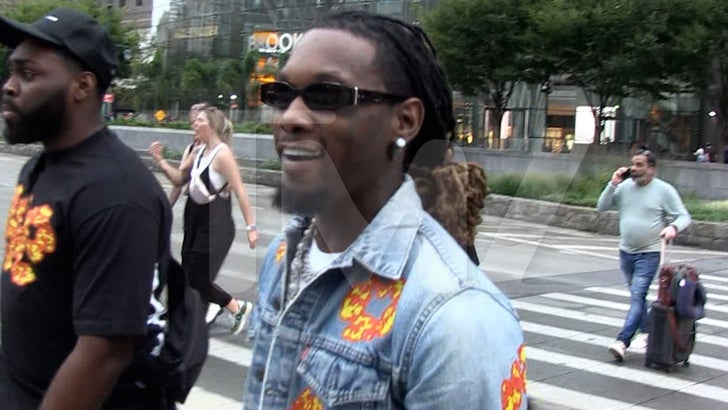 TMZ.com
Cardi B says she's a little weirded out over her husband Offset's Michael Jackson tattoo, but she's gonna have to learn how to keep living with it. He's keeping his MJ memorabilia!!!
Waiting for your permission to load the Instagram Media.
We caught up with Offset in NYC and he was taken aback by Cardi telling the world how she really feels about the King of Pop ink on his stomach ... and how it stares at her during sex.
He tells us it would be best for Cardi and him to continue the convo behind closed doors. Smart!
You can see where Cardi is coming from ... Offset opted for a tat of MJ's creepy stare from the "Thriller" video. Not exactly the best sexy-time material!!!
Offset's love for Michael dates back to his childhood but continues in adulthood. In fact, he recently channeled Mike's "Bad" era with his outfit for Beyoncé's "Renaissance" show last week in L.A.
He had equal love for Jay-Z after going viral alongside him for hitting a mean electric side while Bey sang onstage.
Now that he got his fill hanging with the G.O.A.T.s, Offset says he'll deliver his next single "Fan" on September 15 as the album rollout is back in full swing!!!