Lance Bass Wants To Lock Up Rights To 'Dirty Pop' After *NSYNC Reunion
Lance Bass
'Dirty Pop' Sweets Coming Soon?!?
*NSYNC Thinking Big Biz After Reunion
Lance Bass might be looking to make some big business moves on the heels of the massive *NSYNC reunion ... by using one of the boy band's most famous phrases.
According to new legal docs, obtained by TMZ, Lance wants to trademark the phrase "Dirty Pop" and slap it on a bunch of junk food ... like candy, chocolate and flavored popcorn.
Of course, the phrase is the opening line in *NSYNC's smash hit from way back in the day, "Pop"
The boy band reunited Tuesday for the first time in a decade, presenting an award at the MTV VMAs ... and fans have been going nuts ever since, so it seems like a perfect time for Lance and the guys to cash in.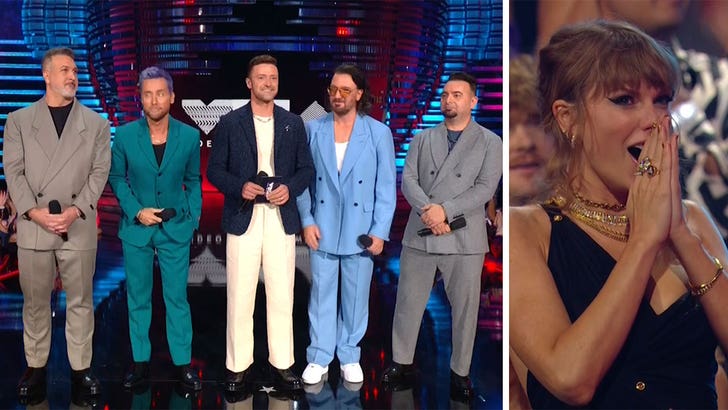 9/12/23
MTV
The docs show Lance is also looking to trademark "Boy Band Wars" ... indicating he may want to use it for a potential TV series!!!
The guys are already capitalizing on all the *NSYNC buzz now that they are once again front and center in Hollywood ... rolling out a new single for Justin Timberlake's upcoming 'Trolls' movie.
In addition, Lance's company filed docs to secure the rights to "Frosted Tips" ... for a potential new podcast!!!
Even if there's no new *NSYNC album on the way, seems like Lance won't be saying "bye, bye, bye" any time soon.