Danelo Cavalcante's Escape Has Pennsylvania Prison Fortifying Wall He Scaled
PRISONER DANELO CAVALCANTE
Wall He Scaled Being Fortified ...
Barrier Blocks Roof Access
The Pennsylvania prison where inmate Danelo Cavalcante scaled a wall to make his great escape is making some changes to prevent a similar escape from happening again.
Honchos in Chester County tell TMZ ... prison officials made short-term upgrades to beef up security at the facility, including a new barrier blocking access to the prison roof.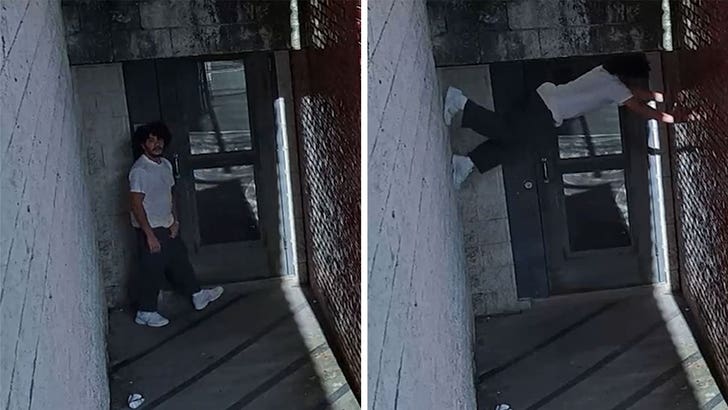 8/31/23
Danelo crab-walked up a brick wall, dove through barbed wire and booked it across the roof to make his escape .. and we're told the new barrier prohibiting roof access is behind the razor wire.
Prison guards were in the watchtower when Danelo escaped during exercise time in the yard, and we're told guards will now be taking up new positions when inmates are in the yard.
We're also told Chester County Prison is assigning a guard to the prison roof ... and they're reviewing surveillance procedures because Danelo's escape happened in plain view of cameras.
We're told Chester County Commissioners also approved a contract to build a permanent enclosure over the prison's exercise yards ... that's the long-term effect of Danelo's escape.
Since being caught, Danelo is locked up at SCI Phoenix ... where he's being kept under a watchful eye in his cell, which he hardly ever leaves.